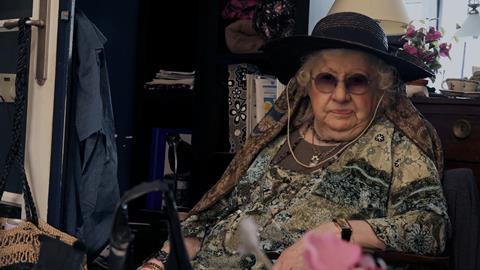 In an early deal at IDFA, Jerusalem-based Go2 Films has snapped up both worldwide sales rights and Israeli distribution right to Dutch director Oeke Hoogendijk's Housewitz(Thuiswitz), a world premiere this weekend in IDFA's Envision Competition.
The documentary focuses on Hoogendijk's mother, Lous, a Holocaust survivor who hasn't left her house for decades. She has a recurring nightmare in which she doesn't know how to get home, just like the day when as a Jewish girl she was deported.
"Go2 is very known for picking strong films which have to have some contact to Jewish life or some Israeli aspect," said Goldschmidt.
Go2Films is hoping to secure a berth for Housewitz in the Jerusalem International Film Festival in July 2022 and release the film in Israel thereafter.
The company has also acquired David Fisher's The Round Number, which is executive produced by Errol Morris. The film follows Fisher as he sets out to decipher how the number of six million came to be given for Jewish victims of the Holocaust. The film is in IDFA's Docs For Sale strand.
Also in Docs For Sale from Go2Films is Tamar Tal Anati's On This Happy Note, featuring the celebrated Israeli playwright Anat Gov as she comes to terms with her impending death. This week it was announced Andi MacDowell will be starring in a new film adaptation of 'My Happy Ending', the playwright's most famous play.
On This Happy Note premiered in Israel at the Docaviv film festival earlier this year.