The X-Men may put up a good fight but they prove no match for Godzilla in this week's online buzz chart.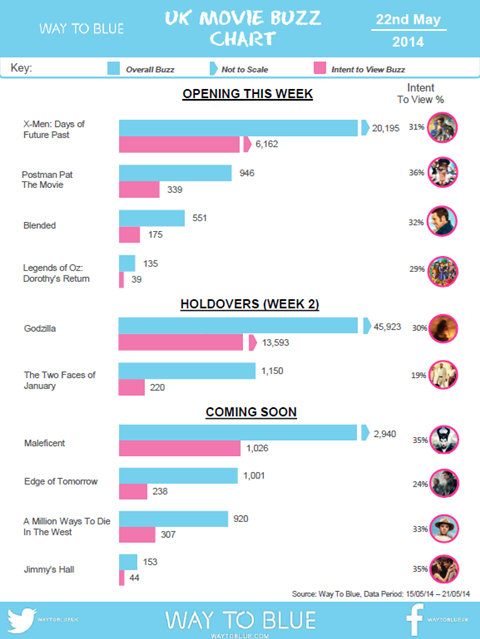 Opening this week, X-Men: Days of Future Past generated more than 20,000 comments on social networks with 31% of those expressing an intent to view in the UK.
However, rolling into its second week, Godzilla delivered nearly 46,000 comments with 30% of those intending to translate that into viewing.
Topping the titles that are coming soon was Maleficent, Disney's live action take on Sleeping Beauty that stars Angelina Jolie, while Tom Cruise action film Edge of Tomorrow also generated buzz.