EXCLUSIVE: Saboteur will rep two films at the European Film Market.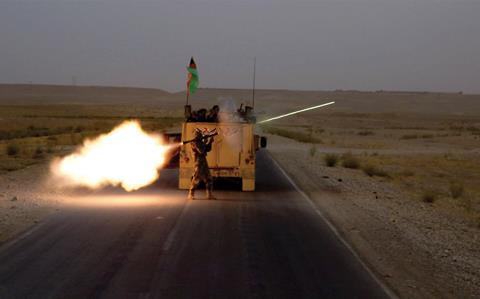 Goldcrest's New York-based doc distributor Saboteur Media is entering the international sales arena and will launch two films at the EFM.
Sales will be handled by Pierre Weisbein, formerly of Goldcrest, Canal+ and StudioCanal.
Screening in Berlin's Panorama is Afghan war documentary Tell Spring Not To Come This Year, told from the Afghan perspective bydirectors Saeed Taji Farouky and Mike McEvoy.
Also on the slate is Shan Nicholson's Rubble Kings about gangs and hip hop culture in new York between 1968 and 1975 . Saboteur will release day-and-date in the U.S. later this year.
Set up 18 months ago, Saboteur has handled the US release of ten films including Sebastian Junger's Korengal.
Nick Quested, executive director of Goldcrest Films, explained: "We aim to put our films in front of audiences wherever they are. Now with a broader reach, Pierre coming on board, and the weight of Goldcrest behind it, Saboteur Media couldn't be better positioned to do just that."
Goldcrest Films' EFM lineup includes Roland Emmerich's Stonewall and Simon West's The Blob.​