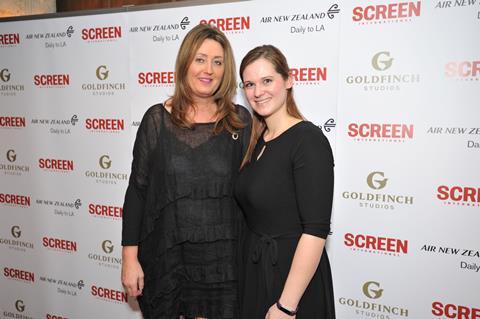 London-based content finance company Goldfinch has launched a £500,000 loans fund for British independent production companies struggling to cope with the effect of the coronavirus pandemic.
Goldfinch is offering short-term, interest-free loans, subject to due diligence.
Companies will be required to pay a minimum £2,000 upfront admin charge, which would increase depending on the size of the loan.
The fund was launched yesterday (May 13) and will be open for three months.
Goldfinch aims to ease the financial burdens and cashflow issues many small- to medium-sized indies are experiencing while production remains in near-complete stasis.
It is also offering to help manage cashflows and offer advice to ensure companies "have the best chance to survive the rest of the year".
"Goldfinch was set up to help the 'indie producer' in both TV and film," said chief executive Kirsty Bell. "Many producers that we know are having to take enormously tough decisions in the current climate."
"Our industry and our businesses are so cashflow driven, and leveraged, that now is the time that companies not only need some short-term funding to weather the storm but some expert advice to help them navigate through it.
"If this fund can help one producer survive, then we will have performed our role."
Birdbox
It has been a busy week for Goldfinch, which has raised over £100 million for independent film-makers and offers alternative co-financing options for broadcasters, independent producers and distributors.
On Tuesday, the firm launched VoD service Birdbox.film, which features drama, documentary, and festival film channels, with horror, short-form, and sci-fi channels coming over the summer.
"BirdBox.film adds a key direct distribution function to Goldfinch, which is totally in tune with the digital viewing habits of our modern audiences," said Goldfinch chief operating officer Phil McKenzie.
"Whilst our business plan is focused on the UK initially, the technology also gives us the opportunity to expand into other territories, and provide a white-label service to festivals, markets, distributors and media companies."
This story originally appeared in Screen's sister publication Broadcast.