San Sebastian to dedicate this year's edition to late exhibitor and distributor, a champion of independent filmmakers including Lars von Trier, Michael Haneke and Takeshi Kitano.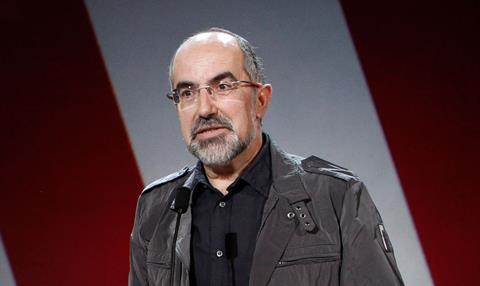 Josetxo Moreno, co-founder and co-chief of respected Spanish art-house distributor and exhibitor Golem has passed away at the age of 62-years-old.
Pamplona-born Moreno was passionate about cinema from an early age. He founded Golem in 1980 alongside Otilio Garcia Gobeo and Pedro Zaratiegui, having cut his distributor teeth running a series of cinema clubs throughout the late 1970s.
The trio caught the wave of cultural liberation and experimentation in Spain at the time, which followed the death of General Francisco Franco in 1975 and the end of his repressive 40-year dictatorship.
They grew the company into onto one of the most important art-house distributors in Spain.
Auteurs on Golem's slate over the years included Lars von Trier, Thomas Vinterberg, Michael Haneke, Laurent Cantet, Ari Folman, Asghar Farhadi, Zhang Yimou, Jia Zhang-Ke, Andrey Zvyagintsev, Takeshi Kitano, Robert Guédiguian, Aki Kaurismäki, Nuri Bilge Ceylan and François Ozon.
Alongside its distribution operation, the company also runs 42 screens across six multiplexes in Pamplona, Bilbao, Burgos and Madrid and also embraced the digital era as one of the partners on Spain's online Filmin platform.
In 2013, the company received Europa Cinemas' Entrepreneur of the Year Award for its innovative strategies and approach.
José Luis Rebordinos, director of the San Sebastian Film Festival, said the 64th edition would be dedicated to the memory of Moreno.
"He was a real cinema lover. It went beyond business, it was his life. I met him and Otilio when I was a youngster and I was always fascinated by their crazy passion," Rebordinos told Spanish media.
"It is with great sadness that we inform you that Josetxo Moreno Alecha, co-CEO and one of the founding members of Golem, passed away in the early hours of Sunday July 24, 2016," the company said in a statement.
"We have all witnessed Josetxo's generous dedication to the development of the cinema industry in Spain since he cofounded Golem in 1980," it continued.
"His wonderful disposition, his passion for cinema, life and travel, and his unwavering friendship have left an indelible mark on all of us who have been fortunate enough to share some time with him."