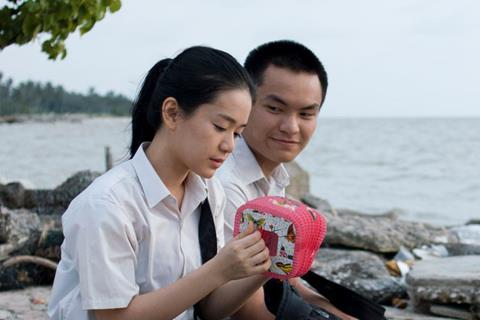 Hong Kong's Good Move Media has signed an output deal with Malaysian production company Greenlight Pictures, founded by Woo Ming Jin and Edmund Yeo, covering library titles and upcoming films.
Greenlight's library includes award-winning titles such as Woo's Woman On Fire Looks For Water (2009) and The Tiger Factory (2010), which premiered at Cannes, as well as Yeo's River Of Exploding Durians (2014).
Upcoming titles include Yeo's two new films; We, the Dead (Aqérat), about a woman who accepts a job as a human trafficker, and Yasmin-san, a documentary about the late Malaysian director Yasmin Ahmad. Produced by Greenlight and Pocket Ideas, We, the Dead is expected to premiere during the autumn festival season.
Good Move also plans to work with Yeo on this third narrative feature Shame (Malu), which he is currently shooting.
Meanwhile, Good Move will also represent two films from Penang-based director David Thian – horror film 9.13 The Returning and Malaysia-Korea co-production Happiness Of Fish.
Scheduled for Malaysian release on September 21, 9.13 The Returning is based on the true story of a passenger ferry that sank in the Malacca Straits in 1972, claiming the lives of 27 people, including 17 children. The film follows a woman returning to the town where the tragedy took place.
Happiness Of Fish follows a Malaysian woman who is obsessed by K-pop but is disappointed when a young Korean man visits her village and fails to be excited by anything Korean. Good Move will be screening footage from the film at the upcoming Asian Film Market in Busan.
Good Move has also acquired Tamil-language Malaysian sleeper hit, Jagat (2015), which will be distributed by Spectrum Films in France and is also available on Filmdoo.com.
"Director Shanjhey Kumar Perumal and his producer Sivanantham Perianan are quite the dynamic duo with ambitious plans," said Good Move's international distribution manager Pearl Chan. "We can't wait to watch their careers unfold."