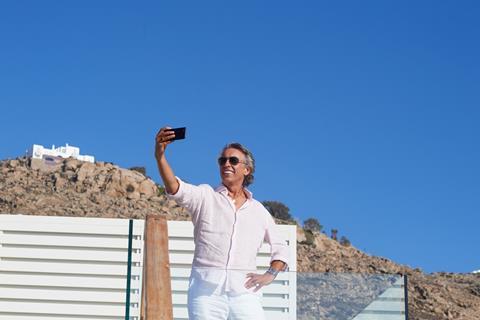 The Greek government has approved a rise in the country's cash rebate incentive for film and TV productions from 35% to 40%, in efforts to further entice international projects.
The increase is expected to come into play within the next couple of months.
On top of the rise, there will also be an acceleration of the application process and payback of the rebate to further entice intenrational producers and allow productions to plan accordingly, according to government officials.
Once the amended legislation has been voted and approved by parliament, which is expected to be July, the 40% cash rebate will apply to eligible expenses incurred in Greece for feature films, documentaries, TV drama series, animation films and digital games. Until it has been approved, applications are considered on the 35% basis, confirmed the Hellenic Film Commission.
The incentive has already proven popular thanks to the low minimum eligible Greek expenditure of €100,000 for feature films and documentaries and €30,000 for TV series per episode, with no cap per project.
Greece has already resumed local productions and is expected to open to international productions in the next few months. "We are ready to welcome back foreign shoots here," said Vasiliki Diagouma, communications director at the National Centre of Audiovisual Media and Communication (Ekome), which administers the incentive. "We are already processing applications and we believe the majority of foreign shoots will take place in September."
Forthcoming projects include Ruben Ostlund's Triangle Of Sadness, starring Woody Harrelson, which had originally been planned for a late April shoot but is now set for early July. Plus, Francois Uzan's On Sourit Pour La Photo (literally Say Cheese), a France-Greece co-production between Radar Films, Unagi Films and Fenia Kossovitsa of Greek outfit Blonde.
International productions to have previouslky accessed the incentive include Michael Winterbottom's Greed, starring Steve Coogan, produced by his Revolution outfit with backing from Sony Pictures Entertainment and Film4.
This story first appeared in Screen's sister publication KFTV.