EXCLUSIVE: Mark McQueen's heist thriller is continuing its five-week shoot in London after wrapping on location filming in Marbella, Spain.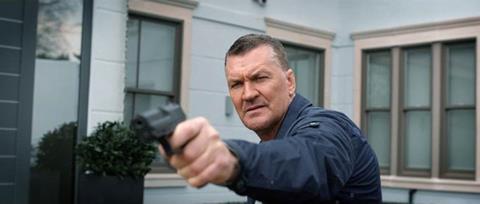 Gunned Down has started shooting in London after wrapping its location filming in Marbella, Spain.
Impact Entertainment's action heist thriller is directed by Mark McQueen and stars Craig Fairbrass, James Cosmo, Steven Berkoff, Nick Moran and Mem Ferda.
Worldwide sales (excluding the UK) are being handled by Cinema Management Group, who will commence sales in Cannes with a promo reel for buyers.
Producer Luke Fairbrass commented: "It's a very powerful and hard hitting revenge thriller with that perfect blend of gripping action, realistic violence and powerful drama delivering what international buyers and genre fans the world over are after."
Co-written by Craig Fairbrass, Gunned Down centres on a career criminal who is battling to discover the truth behind his father's murder and his stolen heist money, while being pursued by gangland criminals and a corrupt police detective.