Double Oscar nominee has been in Rotterdam with his new feature, The Idol, a biopic of Palestinian singer Mohammad Assaf.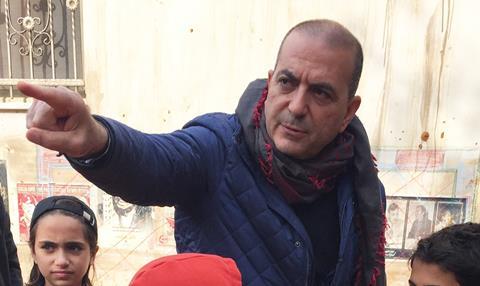 Palestinian director Hany Abu-Assad is working on Mountain Between Us, a film he is hoping to make with a US studio. The challenge is to combine his own "vision as an auteur" with the "vision of the studio".
He had a mixed experience on his US 2012 action thriller The Courier but blames his own misunderstandings of the US way of working for the film's problems.
Intriguingly, he is also planning to make a film together with Israeli director Ari Folman (Waltz with Bashir, The Congress).
Speaking at International Film Festival Rotterdam (IFFR), Abu-Assad has a very strong personal connection with festival director Bero Beyer, who produced his film Paradise Now.
"He (Beyer) was a producer who was very loyal and dedicated to his job and to me," Abu-Assad said. "He was a very good producer, one of the best.
"Paradise Now was a very tough movie. It was tough to do. We could have lost our lives. You know what, it feels like we were in the army, as comrades. It's the binding - it is forever."
Politics
As a Palestinian filmmaker, Abu-Assad is inevitably regarded as a spokesperson for his nation. Even with a feelgood movie like The Idol, about the winner of a TV talent show, the politics could not be swept aside.
"It's a story with no death at the end. The similarity is that all the characters in Paradise Now, Omar and The Idol is that circumstances force them to become a hero, bigger than what they want to be."
Mohammad Assaf had no ambitions beyond singing as best he could but - a little like Abu-Assad himself - he became a national figure. "Suddenly to become a national hero…the ending of it is almost sad because he lost who he is."
The filmmaker heard the story of Assaf from his sister. He watched the last episode of the reality TV show that Assaf won and realised immediately that Assaf's voice "united people: gave them hope and joy and inspiration."
He is optimistic that The Idol will be screened in Israel. A distributor is already aboard and is waiting for the "right moment" to release. Prominent businessman Mohammad Zomlot, CEO at Grand Park Hotel, is handling the release.