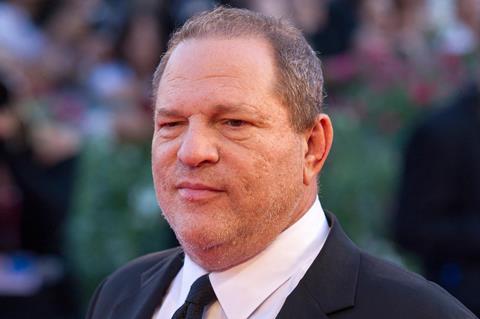 On the day a New York judge raised Harvey Weinstein's bail to $5m ahead of his Manhattan sexual assault trial in January, it emerged the disgraced former Hollywood mogul is close to a $25m settlement with dozens of accusers who filed civil suits.
According to an article in The New York Times on Wednesday (11) the tentative deal between Weinstein and the board of The Weinstein Company, which is in bankruptcy proceedings, would pay out more than 30 actresses and former employees.
Furthermore, Weinstein would not be required to admit any culpability or pay his accusers out of his own pocket. The report by Megan Twohey and Jodi Kantor, the Pulitzer Prize-winning journalists who first reported on allegations against Weinstein in late 2017, goes on to say the settlement would basically draw a line under dozens of sexual misconduct and rape claims against Weinstein by women.
That would include plaintiffs who may join in the coming months. It is understood accusers including Ashley Judd are not agreeing to the deal.
Were the settlement to be finalised by a court and all parties, insurance companies representing The Weinstein Company would make a payout of roughly $47m that would close the company's obligations.
The Times said more than $12m of the overall sum would go toward some of Weinstein's legal costs, Bob Weinstein, and former members of the board at The Weinstein Company, who would be sheltered from future liability.
According to the report, were the settlement to get approval 18 alleged victims would divide up $6.2m and no individual receive more than $500,000. A separate $18.5m would be set aside for plaintiffs who were part of a class-action case, the New York attorney general's case, and future claimants.
While the news is certain to spark fury in many quarters, one attorney who spoke to the Times and represents a former assistant to Weinstein said, "I don't think there's a markedly better deal to be made."
Earlier on Wednesday Weinstein entered a New York court with a walker to hear Justice James Burke raise his bail from $1m to $5m due to electronic tagging violations. The judge kept the date of Weinstein's trial at January 6, 2020.
Prosecutors had asked to raise bail after they claimed Weinstein deliberately made his ankle monitor malfunction 57 times in under two months in order to hide his location The defence argued it was due to technical glitches. He agreed to pay a $2m insurance company bond as an alternative to the bail.
The 67-year-old former executive and producer faces life imprisonment for a list of charges that include five counts of rape and sexual assault related to two separate occasions. Throughout numerous accusations by dozens of women, Weinstein has consistently denied any non-consensual sexual activity.
The walker stems from what Weinstein's attorney Arthur Aidala said was a car crash in August that injured and concussed her client. He used a cane at an earlier hearing last Friday, and is due to have back surgery on Thursday (12).