The Damned producers Emilie Jouffroy and Kamilla Hodol are recipients of a BFI Vision Award this year.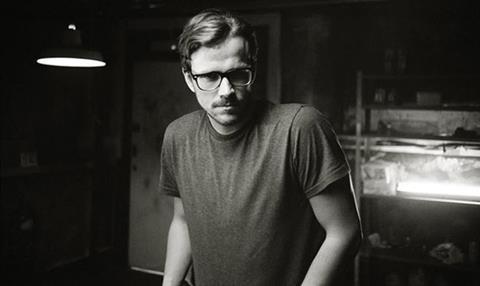 Seven genre features were pitched as part of the Nordic Genre Boost at Haugesund's New Nordic Films market on Wednesday.
Highlights include prolific Icelandic director's character-driven sci-fi East By Eleven; and The Damned, a Norwegian-UK-Iceland co-production that will be directed by Iceland-born, UK-based director Thordur Palsson and produced by Emilie Jouffroy and Kamilla Hodol of London's Elation Pictures, which has just received a BFI Vision Award announced today.
This is the third round of the development initiative Nordic Genre Boost launched by Nordisk Film & TV Fond in December 2014. The Boost gives each project a grant of $18,500 (NOK 200,000) as well as offering two residential workshops and mentoring.
"The aim of this initiative is to encourage and support Nordic genre films, giving the selected projects a platform on which to strengthen their visibility and potential to reach the production stage," Nordisk Film & TV Fond said.
The below seven projects are wrapping up their Genre Boost experience at their Haugesund workshop.
Bente and the Mutant Scouts, dir Tor Fruergaard, prods Claudia Saginario and Stinna Lassen, GoodCo (Den)
In what is likely to be the first film described as an "animated body horror for children," the story is about a scout troop turned into mutants. Fruergaard said, "I want to make a funny and silly universe, but I would like to also touch your hearts with this likeable and relatable little girl." The team, who are targeting 8 to 12 year olds, will use similar animation techniques from their short Growing Pains, and the film will shoot in 2017/2018. It was written by Sissel Dalsgaard Thomsen.
Birds of a Feather, dir Hanna Bergholm, prods Mika Ritalahti and Niko Ritalahti, Silva Mysterium (Fin)
A horror drama about a 12-year old girl who hatches a needy, bird-like creature out of an egg to carry out all her hidden and worst impulses. Bergholm said, "We all wear armour out in the world…we show the best version of ourselves. But what if you could never remove the armour? If you believe that you always have to be perfect, or nobody wants you?… The horror of the film is waiting for that moment that perfect harmony is being torn apart." This is the fable for adults," added Ritalahti, who said they would aim for the same audience drawn to Let The Right One In. To shoot 2018.
The Damned, dir Thordur Palsson, prods Emilie Jouffroy, Kamilla Hodol, Filmbros Europe (Nor/UK/Ice)
Starving people in an Icelandic fishing village in 1874 let shipwreck survivors drown because they don't have enough rations to feed the extra population. They later fear they have been damned by their actions. "It's an atmospheric psychological horror film," said Hodol. Jouffroy added, "It's a story about survival vs humanity which never ceases to fascinate. Thor will bring a singular focus on character, it will be a distinctive horror film with depth." To shoot in Iceland, in the Icelandic language, from February 2018.
Deep Down, dir Izer Aliu, prod Mikael Diseth, Fantefilm (Nor)
Sci-fi/drama about a chaotic mission to explore a mysterious oil field deep under water outside Norway. "This is Norway's first classic sci-fi," said Diseth. "With our experience in producing high-end genre films like The Wave, and Izer's background in drama…it's a strong combination for this project." The story is inspired by a graphic novel by Aspli. Aliu added, "What I really fell for in Magnus' story is the consequences of human action. I have always wanted to do sci-fi, this is a way to grow back to the core of what sci-fi is….I want it to matter when people die in science fiction, that you care for the characters. At its core it's about loss of principle." To shoot August 2017.
East by Eleven, dir Olaf De Fleur, prod Kristin Andrea Thorardottir, Poppoli Pictures (Ice)
In the near future, a "memory detective" discovers a massive conspiracy that he might be part of.
 He wants to go into the memory of his sister's death to save her. De Fleur said, "In the near future there is a new justice system based on extracting memories, and you can manifest them in a memory hanger, and a memory detective can walk into the memory to investigate and solve a crime."
"I want to make a commercial, accessible about a high concept. I want to make a good European sci-fi," he said. The film is at first draft stage.
Memory of Water, dir Saara Saarela, prods Misha Jaari and Mark Lwoff, Bufo (Fin)
Based on Emmi-Itäranta's popular novel translated into 22 languages, the story is set centuries in the future, when a 17-year-old girl must try to save a zone called "The Lost Lands" and keep her father's secret. Saarela said the film "is a dystopian drama…in a world where freshwater is running out…Finland has blended into a country called Scandinavian Union, controlled by a government that used to be China."
She added of the film's ecological themes, "protecting and saving this planet is important to me. I find it terrifying that some of the visions in this dystopia are already happening as we speak." To shoot summer 2018. 

The Substitute, dir Henrik Martin Dahlsbakken, prod Finn Gjerdrum, Paradox (Nor)
In an alternate future, a company has the technology to clone human beings from birth so every person has a 'spare'; a worker there discovers a hidden malfunction that threatens mankind's existence. Gjerdrum said, "We are all going to die eventually, how much would you give to not die? How much would you give for a second chance?" Dahlsbakken, who has also just finished Cave, added, "I fell in love with the project, it was due to the originality and complexity of the story, and the moral themes in the story and also the chance to make a futuristic universe. It will be thrilling, exciting and original."