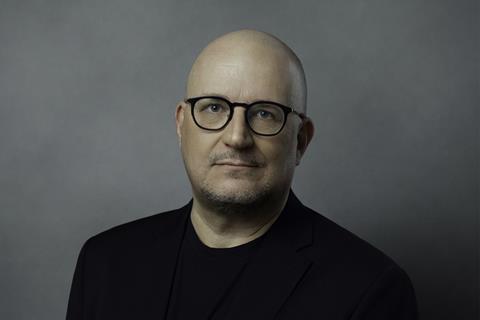 WarnerMedia has a "pretty clear idea" of the content line-up, strategy and shape of HBO Max UK as it begins to plan for its arrival, according to head of HBO Max Global Johannes Larcher.
"We have plans on the shelf for when we get to the UK," said Larcher, speaking to Screen's sister publication Broadcast at this week's Mip TV.
"The end of 2025 is still some way away but we certainly know what our content strategy will be. We know what the service and the product will look like. A lot of that thinking is in place. To be honest we wish [a launch] could be earlier, but we will get there."
HBO Max has accelerated since its launch in the US in 2020, adding a further 15 countries in Central and Eastern Europe last month to take its global footprint to 61 territories.
With the service coming to France next year, the most prominent markets where it is unavailable are the UK and Ireland, Germany and Italy which are tied up in a major output deal with Sky until 2025.
Larcher reiterated that WarnerMedia and Sky remain "great partners" but said the direction of travel is for all of its programming to be made available via HBO Max.
"WarnerMedia has put all of its best content on HBO Max where it operates. We have the pay one and pay two windows in every territory. The best of our content is being brought to HBO Max, wherever we go," he said. "We're in 61 countries, there's 129 countries left."
Streaming competition
Larcher was speaking following a keynote outlining HBO Max's global trajectory, where he characterised the global streaming wars as a "three-way race" in between itself, Netflix and Disney+.
He cited Netflix's trailblazing status and experience alongside Disney+'s and HBO Max's tentpole brands and legacy of premium franchises as the reason for separating them from the pack of other SVoDs in the market.
Larcher said likening HBO Max with other newer global players was like "comparing a VW Beetle with a Mercedes Benz".
"I don't want to disparage our competitors but we are stewards of some of the most beloved franchises in the world - Harry Potter, Game of Thrones, DC," he said.
"Netflix is the global leader and inventor of this category. Disney+ is an important service if you have a young family or are a fan of Star Wars or Marvel. But it's harder to see how some of the smaller players can get to that global scale."
Warner Bros Discovery
The exec was talking to Broadcast before the news broke of the departure of several WarnerMedia execs, ahead of the merger between the AT&T company and Discovery.
These include chief exec Jason Kilar, Studios and Networks Group head Ann Sarnoff and Andy Forssell, executive vice president and general manager of HBO Max and Larcher's boss.
Larcher said he was in the dark about the impending merger, which could be as soon as tomorrow (April 8). It has been confirmed the merger will result in the amalgamation of HBO Max and Discovery+.
The exec said he is looking forward to unifying Discovery+'s factual, factual entertainment and entertainment content with HBO Max's scripted and unscripted slate.
"As long as both work for our audience, we want both," he said. "The beauty of this business is that the data tells us what our users like and don't like. And if we see certain types of content perform better, that may mean that we do similar content to a larger extent next year than we've done before."
This article first appeared in Screen's sister publication Broadcast.