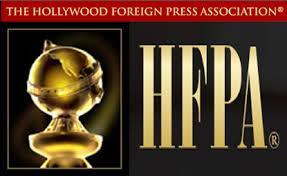 Lorenzo Soria, president of the Hollywood Foreign Press Association (HFPA), the organisation behind the Golden Globe awards, has died at his home in Los Angeles at the age of 68.
According to a statement form the HFPA, Soria died peacefully on Friday (August 7). The statement described Soria as "a beloved member of the Hollywood community and our HFPA family. We will miss his foresight, his humour and his friendship."
Soria was born in Argentina and grew up in Italy, where he was an editor of the news weekly L'Espresso. Since 1982 he had lived in Los Angeles, continuing to work for L'Espresso as well as for Italian daily paper La Stampa. He covered politics, technology, society and other topics as well as film and TV.
Soria had been a member of the HFPA since 1989 and served in the organisation's administration for more than 25 years.
He served two previous spells as the organisation's president – from 2003 to 2005 and from 2015 to 2017 – and began his latest term last year.