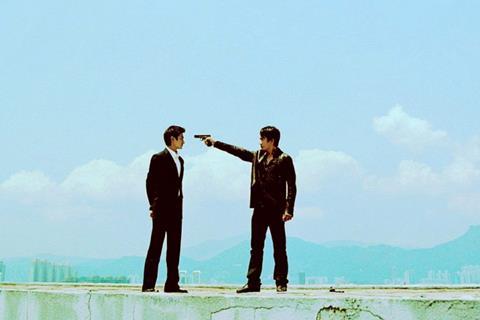 Mumbai-based Azure Entertainment and Warner Bros India are jointly financing and producing an Indian remake of 2002 Hong Kong hit Infernal Affairs.
The project is the first of a two-picture deal between Warner and Azure to jointly develop, produce and distribute key titles from the Warner Bros library for the Indian market.
The two companies said they are at an advanced stage of finalising a director for the Hindi-language remake, and will soon also announce the second title in the deal.
The original Hong Kong film, the first in a hit trilogy, was directed by Andrew Lau and starred Andy Lau and Tony Leung Chiu-wai. It was remade by Warner Bros and Plan B Entertainment as an Oscar-winning English-language film, The Departed (2006), directed by Martin Scorsese and starring Leonardo DiCaprio and Matt Damon.
Founded by Sunir Kheterpal, who previously worked with Reliance Entertainment and Hinduja Group, Azure Entertainment is developing a slate of Indian remakes that also includes Spanish titles The Body and The Invisible Guest, French romantic comedy Heartbreaker and a three-picture deal with Gaumont.
Azure Entertainment CEO Sunir Kheterpal said: "It is a matter of pride for a young company like ours to collaborate with Warner Bros to jointly develop and produce the local language adaptation of this amazing movie."
Denzil Dias, managing director, Warner Bros India said: "We could not have chosen a better title than Infernal Affairs to announce this collaboration. We look forward to bringing great new Indian language films to local and global audiences."