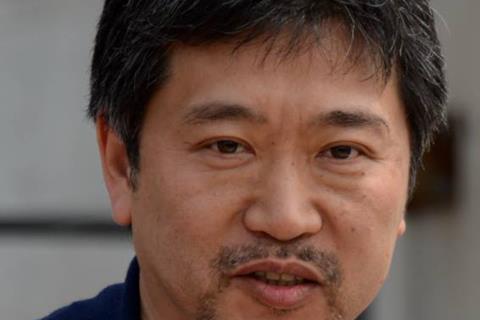 Ten Years International, the production outfit behind the Ten Years omnibus films, has revealed that Hirokazu Kore-eda will serve as executive producer on the Japanese version of the futuristic series.
Kore-eda has been already been involved in the project for several months, hand-picking the five Japanese directors, together with Miyuki Takamatsu's Free Stone Productions, Eiko Mizuno-Gray and Jason Gray's Loaded Films and Miyuki Fukuma of Bun-Buku.
The five directors are Akiyo Fujimura, Chie Hayakawa, Yusuke Kinoshita, Megumi Tsuno and Kei Ishikawa. Their stories will explore a future Japan plagued by pollution, aging, the spectre of war and the manipulation of morality and personal history by technology.
"The idea of carrying on the spirit of the original Hong Kong film by trying to envision Japan ten years from new was an intriguing one," said Kore-eda. "However, I'm a little too old to participate as a young director, so I joined the production as a supporter.
"Furthermore, with Apichatpong Weerasethakul taking on directing duties for Ten Years Thailand, this will be a greatly valuable experience not only for myself, but for the young Japanese filmmakers working on this project."
Following the success of the initial Ten Years omnibus in Hong Kong, the concept has also been expanded to Taiwan and Thailand as well as Japan. The previously announced Taiwanese and Thai versions are already in production.
Produced by James Liu's Joint Entertainment, Ten Years Taiwan explores environmental disaster, the exploitation of immigrant workers and the impact of virtual reality.
Ten Years Thailand, produced by Aditya Assarat, Cattleya Paosrijaroen and Soros Sukhum, examines issues of surveillance and government control, along with the suppression of individuality and creativity.