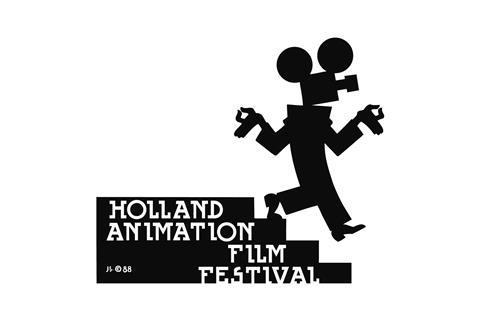 The 2018 edition of the Holland Animation Film Festival (HAFF) was cancelled after organisational troubles following its board's decision to adopt stricter business-driven demands, made by its state funders in 2016.
This conclusion is drawn based on a letter of the municipality of Utrecht to its council and conversations with two former HAFF board members on the matter. The state funders The Dutch Film Fund and the municipality of Utrecht together account for about a third of the HAFF budget.
The cancellation of this year's festival, along with the resignation of HAFF director Gerben Schermer, was first announced in January. This year's event would've run from March 21-25 in Utrecht.
Former board member Sidney Smeets: "It's utterly self-evident that funders pose demands on the way a festival is organised business-wise, and that we as a board were responsible for realising a festival that lives up to those justified demands."
The demands included higher public attendance numbers and bigger box office revenues, a bigger reserve fund, higher contributions from third party sponsors and partners, and demands for more organisational 'professionalisation'.
In its letter, the municipality of Utrecht states the HAFF board's decision to meet these demands by appointing a business director [Elise van Heck] next to the artistic director [Gerben Schermer] "unfortunately didn't lead to the desired professionalisation but instead had a counter-effect, being an unworkable situation between the artistic and business director."
Former board member Sidney Smeets added that "there was no great 'click' between the new business director and the artistic director."
All five board members decided to resign in August 2017 as they saw "no solution left for the organisational problem and regarded the required renewal towards a future-proof HAFF unattainable under its administrative responsibility," as the municipality points out in its letter.
In order to keep the festival going, two of them – Oscar-nominated animator Joris Oprins and producer Richard Valk - were willing to stay on as an interim board, which then commissioned two 'quartermasters' - former Filmfund animation counsel Peter Lindhout and former Dutch Film Festival director Willemien van Aalst - to develop a vision for the future of HAFF.
Following their report in November, which is not made public, the 2018 edition of the festival was cancelled, funds were frozen pending required reorganisation, Schermer stepped back and Lindhout was appointed as interim director. Van Heck, who is still on the payroll, is on sick leave. Schermer will stay involved with the festival until June 2018.
The first edition of a renewed HAFF is planned for March 20-24, 2019.
Response
The Dutch Film Fund stated that the cancellation of the 2018 event was a matter for "the HAFF director and/or board, since this concerns responsibilities, considerations and decisions of the foundation itself, not of its funders."
The Film Fund spokesperson denies that its regulations have become stricter, stating they "are similar to those of the past years, the only difference being that the previous two-year-scheme has now become a four-year-scheme (2017-2020), in order to offer more financial (and professional) stability for the concerning festivals."
The Dutch Film Fund also adds: "Last year, HAFF made it clear to the financiers that it was impossible for them to reorganize and to live up to its own ambitions simultaneously.
As a result of this, The Fund, municipality of Utrecht and province of Utrecht (the leading financiers) decided to enable HAFF to use the year 2018 for its reorganization by making the funds available, and to make it fit for the future."
Looking back on the role of the funders over the past year, former board chairman Cor Jansen comments: "I don't think of it as interference, but as very intensive, professional involvement."
HAFF has recently been reported looking to KLIK Amsterdam Animation Festival for possible cooperation. KLIK's marketing and communication responsible Maxi Meissner comments: "We had a business meeting with HAFF, but it's far too early and clumsy to say anything about that."