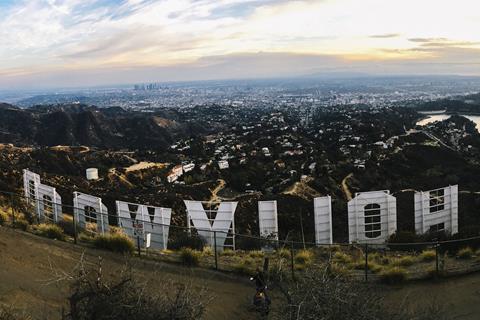 UPDATED with Georgia Film Office comment: The Supreme Court ruling that could lead to abortion bans in as many as half of the 50 US states has been widely condemned by Hollywood filmmakers and unions.
A number of studios and agencies, meanwhile, have promised to help cover costs for employees now forced to travel to get abortions. But none of the studios have yet commented on their production plans in the affected states.
Popular filming states where so-called 'trigger laws' dependent on the Supreme Court ruling are now expected to severely restrict abortions include Oklahoma and Louisiana.
The ruling could also cause an abortion law passed in 2019 in Georgia, one of the biggest US production hubs, to come into effect. The Georgia law has been blocked by courts since then, but when it was first adopted several studios said that if it ever came into effect they would reconsider plans to shoot projects in the state.
Asked for comment, Georgia Film Office director Lee Thomas said in an email: "Georgia is the top location for film and television production, and today's US Supreme Court ruling doesn't change the factors that have led to this status. We will continue to focus on the things that have brought us success and led to record-setting results in the state."
The Oklahoma Film + Music Office declined to comment on the ruling and film officials in Louisiana did not immediately respond to a request for comment.
In Hollywood, however, reaction to the widely expected landmark decision began soon after the Supreme Court announced its ruling early on Friday (June 24).
Warner Bros Discovery said in a statement that it "immediately expanded our healthcare benefits options to cover transportation expenses for employees and their covered family members who need to travel to access abortion and reproductive care."
Netflix released a statement pointing out that it "offers a travel reimbursement coverage for full-time US employees and their dependents who need to travel for cancer treatment, transplants, gender affirming care, or abortion - through our US health plans."
Industry guilds and organisations were among the most vociferous critics of the ruling.
A statement from actors union SAG-AFTRA said: "Anyone who believes in the right of women to make their own healthcare decisions should be outraged with today's archaic and dangerous ruling… SAG-AFTRA will fight to protect women's right to choice and self-determination that has been recognised for decades."
The board of the Writers Guild of America, West and the council of the Writers Guild of America, East joined forces to condemn the Supreme Court's decision: "Once again, this court has chosen to ignore public opinion and to violate the privacy and health of a vast percentage of the American population. This decision will lead to injury, death and the denial of basic human rights that allow Americans to lead the lives they choose without fear of interference or bodily harm."
The Women In Film group said: "We're outraged that the Supreme Court has overturned Roe v Wade, undoing 50 years of protections, threatening lives and livelihoods."
Many creatives reacted to the Supreme Court ruling on Twitter.
Actor Patricia Arquette tweeted that the Court "is an absolute disaster. From giving people the right to carry guns to taking away Womens rights of autonomy over their own bodies."
Actor-director-writer Lin-Manuel Miranda used social media to describe the Court's action as "unconscionable."