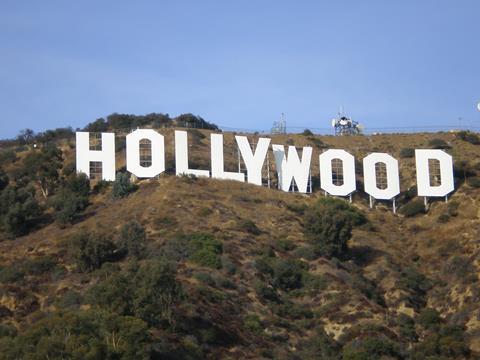 Big-name writers including Damon Lindelof and Steven DeKnight have been taking to social media with their decisions to fire their agents in the wake of last week's breakdown of talks between the Writers Guild of America (WGA) and the Hollywood talent agencies.
And with the US industry now facing serious and prolonged disruption because of the dispute, the agencies' representative body, the Association of Talents Agents (ATA), has said "our resolve has never been stronger."
The WGA instructed its 15,000-strong membership to begin firing their agents after the Guild and the ATA failed to reach a new agreement by the deadline set for the end of last Friday (12).
Lost and Star Trek writer Lindelof announced his decision to follow the instruction in an Instagram post, saying "My agents have become my friends… I am relying on that friendship to persevere as we all move through a trying period of transition. As brutal as it is to send this letter, I UNEQUIVOCALLY stand with my sisters and brothers and my union. Only through collective action can we restore balance."
DeKnight and others stated their positions on Twitter, referring to the Code of Conduct document that the WGA had asked all agencies to sign before the talks broke down.
"I love my agents at CAA," the Daredevil and Pacific Rim: Uprising writer posted. "Wouldn't be where I am without their support and encouragement. I look forward to working with them again once their agency signs the Code of Conduct and eliminates the inherent conflict of packaging fees."
On Sunday (14), ATA executive director Karen Stuart wrote to her organisation's members blaming the breakdown of talks last week on "a self-proclaimed 'power grab'" by the WGA, "that favors industry-wide chaos over reason and compromise."
"Their course of action has thrown the entire entertainment industry into an abyss," the letter added.
The letter accompanied a document headed "Agency Standards for Client Representation" that it encouraged members to adopt now that the so-called 'franchise agreement' between writers and agents has expired. The document "spells out how we plan to continue to serve and support writer clients who decide to retain our agencies," said the Association. "It provides clarity and stability for writer clients and your agencies."
On Monday (15), meanwhile, the Directors Guild of America (DGA), which has its own agreement with agencies, confirmed that it would not tell its members who are also members of the WGA to fire their agents. In a statement, the DGA said: "There are important issues that we are examining in the context of the DGA agency agreement. As our Franchise Agreement is currently in effect, we are not instructing hyphenate members to terminate their agents with respect to DGA-covered services at the present time."