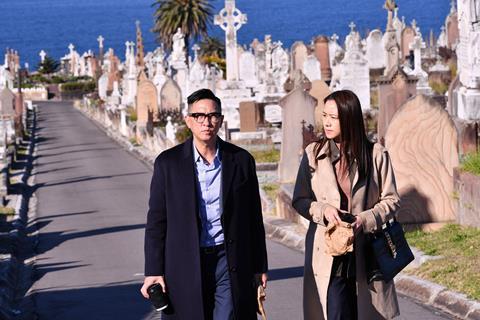 Hong Kong-based regional channel operator Celestial Tiger Entertainment (CTE) has renewed its exclusive, multi-year output deal with local studio Emperor Motion Pictures (EMP).
The deal covers recent Chinese New Year release Integrity, a crime thriller starring Lau Ching-wan, Nick Cheung and Karena Lam, as well as The Lady Improper, which recently picked up a Hong Kong Film Awards best actress nomination for Charlene Choi's performance.
CTE will also have rights to EMP's psychological suspense drama Fatal Visit, starring Choi, Sammi Cheng and Tong Dawei, and musical comedy I Love You, You're Perfect, Now Change!, featuring an ensemble cast of more than 50 Hong Kong celebrities.
The deal covers first and exclusive pay-TV, pay-per-view (PPV) and VOD/OTT rights to the EMP slate for CTE's flagship channel, Celestial Movies, in Malaysia, Brunei, Indonesia and, for the first time, the Philippines.
"We are extremely thrilled to continue our strong partnership with Emperor Motion Pictures, and further extend the first and exclusive rights into the Philippines. The renewal affirms our commitment to showcase the best selection of Chinese blockbusters on Celestial Movies," said CTE executive vice president, TV Networks, Ofanny Choi.
"We are also proud to offer viewers in the Philippines a wider variety and look forward to bringing more highly-anticipated and critically-acclaimed hits for our Chinese movie lovers."
EMP general manager Timothy Yuen said: "We're pleased to start the second decade of partnership with Celestial Movies, bringing pan-Asian viewers the best productions."