While the film industries in the Baltic states (Estonia, Lithuania and Latvia) maintain close ties and regularly co-produce, on the distribution side, audiences simply don't watch their neighbours' movies.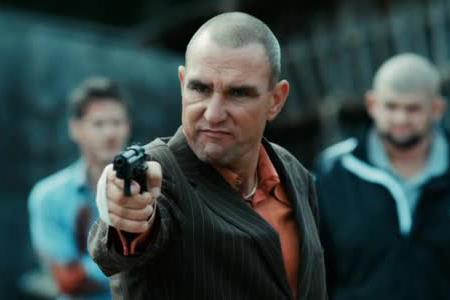 That was the topic of an industry panel at the 2018 Tallinn Black Nights Film Festival in the Estonian capital.
As the panellists explained, this indifference to their neighbours' cinema culture could have an adverse effect on the development of their industries.
One idea currently being floated is for the Baltic states to join the Nordisk Film and TV Fund - which has a €10m annual budget and promotes film and TV productions from the five Nordic countries (Denmark, Finland, Iceland, Norway and Sweden). To qualify for funding, any production must have at least two Nordic territories covered in terms of distribution. The same rules would likely apply to the Baltic states if they joined. Cross-border distribution with their neighbours would then become a necessity.
Speaking on the panel, Petri Peltonen, who works in data at the Finnish Film Foundation, had admissions statistics from 2013-2017 which showed the extent of the problem. "The share of Baltic movies is so little you can't even see it," read the slogan on one of his charts in which Baltic market share was almost invisible.
Siim Rohtla (head of distribution at Forum Cinemas Estonia and general manager, Distribution Lithuania) cited a rare successful example of a film that had crossed borders, the Lithuanian-British gangster picture Redirected (2014), which broke box office records in Lithuania but was also a modest hit in Estonia.
This was partly a case of the "Vinnie Jones effect". The film's cast was led by the former British footballer and co-star of Lock, Stock And Two Smoking Barrels, among other films. Vinnie Jones helped boost the film's appeal - and so did an astute distribution campaign which played on Estonian apathy toward Lithuanian cinema.
"The local distributor in Estonia found a genius way to market it. The distributor took the Lithuanian film and they turned the tagline into an ironic angle about Lithuania. It was also partly in English and Estonians really connected with it because of this fun angle of making fun of our neighbours."
This, though, was one of the very few recent films from another Baltic state to have been successful commercially in Estonia.
Even so, Black Nights festival director Tiina Lokk sees reasons for some optimism. She acknowledged that the quality of filmmaking in Latvia, Lithuania and Estonia used to be so uneven that the festival had to scrap its Baltic competition. However, the competition has been re-launched this year and Lokk believes that excellent new work is being produced across the region, even if there aren't audiences flocking to them "Now, there are films but no spectators," she noted dryly.
One key question is whether these spectators could be lured to cinemas with better marketing and distribution initiative, and with the financial support that neighbouring Nordic countries receive.
Director of the Lithuanian Film Centre Rolandas Kvietkauskas was at least able to point to one event at which Baltic audiences do watch their neighbours' films.
Together with the Estonian Film Institute and Latvian Film Centre, he helped hatch a special weekend-long initiative in August at which Baltic films that hadn't previously been distributed commercially were screened for free in the three capital cities of the Baltic states.
"The screening rooms were full in all three capitals. It is a tiny audience, yes, but at the same time, it is a reflection of intentions. Maybe we just need another way of finding some ways to reach other parts of the audience," he suggested.