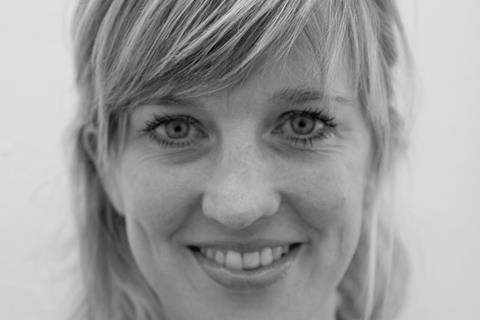 "Very global always, majority female," is how Meike Statema, IDFA's head of talent development, describes the typicall intake for the IDFAcademy training programme.
IDFAcademy is thriving even in this pandemic year; the Summer School usually held in Amsterdam had to move online this year, and the IDFAcademy during the festival will run online only for an intensive five days from November 19-25, with 60 emerging producers and directors taking part.
Statema points to the many projects which came through the Academy or its Summer School and went on to screen at IDFA itself or at other major festivals like Sundance. Screening in this year's programme for example are titles like Iryna Tsilyk's The Earth Is Blue As An Orange and Annabel Rodriguez's Once Upon A Time In Venezuela. Both passed through the Summer School as did the IDFA opening film, Nothing But The Sun directed by Paraguyan director Arami Ullón.
"We do not claim the success as it is her hard work and effort as she has been working on it for years as well. But of course we are proud," Statema adds.
Four of the pitches at industry event The Forum this year are also from Summer School alumni.
This week, IDFAcademy participants will share some sessions during the festival with the 10 teams selected for Project Space, the festival's new year-round talent development platform launched in June. Project Space aims to give filmmakers guidance and mentorship. Leading directors, producers, editors and industry professionals share wisdom and tips on such matters as the secret art of co-producing and how best to work with sales companies and distributors.
As it focuses on year-round activities, the IDFA talent development programme is now part of a newly created Filmmaker Support Department which also includes the IDFA Bertha Fund. This will be overseen by Isabel Arrate Fernandez, deputy director of IDFA, who will be working closely with Statema.
Screen spoke to Statema about this year's activites.
How is IDFAcademy working online this year?
We knew from the beginning an international programme like IDFAcademy had to be online and not even hybrid because all those participants from all over the world should be able to join equally.
We looked at what we wanted to achieve with participants and how that can be done online. One important aspect was networking. When they come to Amsterdam, it's about 100 people and they have this great festival experience but it can be quite overwhelming for them. Moving online, we thought we needed to do it smaller and more intimate. Experienced tutors like producers Christian Popp, Ulla Simonen, Steven Markovitz and Gema Juárez Allen will take care of one [smaller] group and see them on a daily basis. In that way, we hope we can give them a more personal experience and an in depth sharing of knowledge. We want to give them the feeling that they are getting to know the professionals and each other.
How have you chosen the participants?
They are first and second time filmmakers and producers who want to expand their international horizons. It's open call but also a lot of European film institutes send their talents - and pre-select for us. It's also filmmakers with a film in the programme or IDFA Bertha Fund grantees, so a mix of people, but they all have to be eager to learn about the international industry.
With IDFAcademy during the festival, it's more about gaining the knowledge and not working on your project necessarily. During the Summer School or Project Space, we select much more on the development and potential of the project.
What tips will the tutors have about documentary making during lockdown?
We will have a dialogue with the filmmakers Marc Isaacs and Thomas Imbach about directing in a limited space. How can that be inspiring for creativity? Their films have nothing to do necessarily with coronavirus or being in a lockdown but they were filmed in their own homes.
Who are the experts you have recruited for Project Space?
Their profile, of course, must be that they have a huge track record in the industry within their profession but they should be able to identify with the young filmmakers. [Producer] Mikael Opstrup has been with us several times, doing international co-production and pitching sessions. This summer, we worked with Signe Byrge Sørensen, the producer from Final Cut For Real in Denmark who did Joshua Oppenheimer's films. During the project development week, it's also editors and filmmakers.