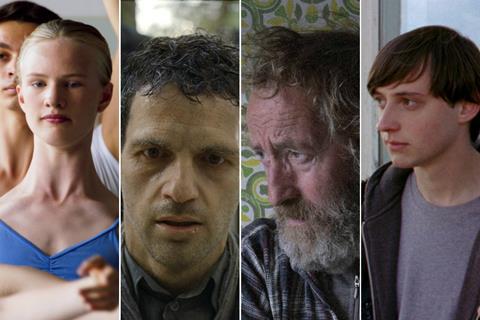 Since it was founded ten years ago, the industry wing of the Les Arcs Film Festival has established itself as an incubator of European film projects that, once completed, premiere at A-list festivals and win major awards.
Films that have graduated through one of Les Arcs' two main industry strands – the Co-Production Village and the Works in Progress showcase, both housed under the Les Arcs Industry Village banner – include László Nemes' holocaust drama Son Of Saul, which won the foreign language film Oscar in 2015, Lukas Dhont's Girl, a hit in Cannes this year, and Rungano Nyoni's I Am Not A Witch, which won a Bafta in 2018.
Les Arcs Film Festival was founded in 2009 by Pierre-Emmanuel Fleurantin (CEO), Guillaume Calop (general manager), and Jérémy Zelnik (head of industry). Both Fleurantin and Calop hail from Bourg Saint Maurice, the town that lies at the bottom of the mountain, upon which sits the Les Arcs ski resort, which now plays host to the annual film event. The pair had known each other their entire lives (their parents had also been friends for 40 years) and were both working in Paris when they began discussing setting up their own film event.
"We met and had this idea to create a European Sundance in Les Arcs," recalls Fleurantin, who says that the initial idea was "quite ambitious".
From the outset, the pair decided that the audience festival – which screens around 120 films under the guidance of artistic director Frederic Boyer – should be combined with a professional programme that would attract industry delegates from both France and the international sphere.
"We wanted the festival to have an international impact, not just a local one," explains Zelnik, who was brought into the event by Fleurantin – the pair had established a good relationship during Zelnik's time at financing company Cofiloisirs, when he acted as the banker for Fleurantin during his time as a film producer.
"There are many festivals in France, we wanted this to be very connected to the industry market, at the European level at least," adds Zelnik, who has overseen the industry programme at Les Arcs since the event was founded.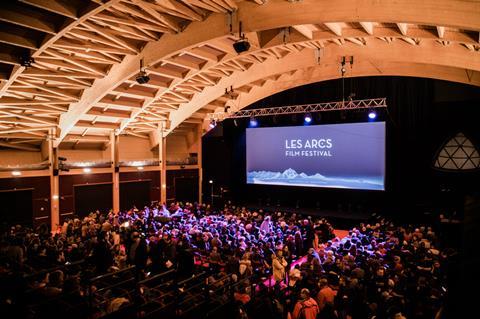 Standing out
Considering the plethora of festivals that already exist in France, and the variety of established film industry gatherings such as the majors in Berlin and Cannes, as well as the many regional markets, introducing a new festival that would actually attract a high level of industry attendees was a significant challenge. Fleurantin and Zelnik, however, believed they had identified a gap in the market.
"There were not many places dedicated totally to European cinema, featuring a European co-production market. We wanted to create a platform for Europeans at a good moment in the year," remembers Fleurantin.
The festival's late December berth puts it roughly two months before Berlin, and six months before Cannes, which makes it a viable option for attending delegates, explains Zelnik. Filmmakers putting together projects (in the Co-Production strand) can begin early talks with potential co-producers and sales agents; those with films in production (Works in Progress) can look to secure the funding that will allow them to complete in time to screen for festival programmers in 2019 (delegates from Cannes and Locarno are among the attendees). Visiting sales agents and distributors also use Les Arcs as an opportunity to get an early view of projects that could become hot titles the following year.
Zelnik points out that, while Berlin and Cannes are hubs for the global film industry, and other markets such as Rotterdam's established CineMart are open to global projects, Les Arcs' focus on purely European projects is more of a niche.
The Co-Production Village was established from the outset, while the Works in Progress strand was introduced in year three. The latter is overseen by Frederic Boyer, who expressed an interest in compiling a showcase of films in production to the founders (he works alongside a committee to select the titles). "I don't know of any other Works in Progress done by the artistic director of the festival," says Zelnik. "From the beginning, we already had sales agents coming to Les Arcs, so we thought it would be nice to have a showcase of these projects in production."
Key to the selection is that the team only selects projects that don't have sales agents already attached, and even insist that producers keep their initial footage under wraps before the market, making the showcase more attractive to acquisition execs. Because of that, some of the more high-profile projects attend Les Arcs with offers in waiting from agents, but don't sign until after the event so they can still take part (and see if good industry buzz might potentially drive the price up).
This year for the first time, Les Arcs introduced the Talent Village, a showcase of filmmakers who have yet to make their debut feature films. "We are trying to find directors who are proving with their short films that they have their own way of making cinema, something new that could be really interesting in the future," explains Fleurantin. Prior to visiting Les Arcs, the selected directors also travelled to Lyon to take part in a series of filmmaking workshops on disciplines such as cinematography, music and set design. "We help them to find their own style," adds Zelnik.
Despite the above, some might think the proximity of the event to Christmas would make it tricky to attract attendees, as much of the industry begins to wind down for a festive break. "When we launched we wondered if that would be a problem," admits Zelnik. "Actually, it has become a strength. Many companies, such as [French sales agents] Charades and Memento, use it to finish their year and bring big teams."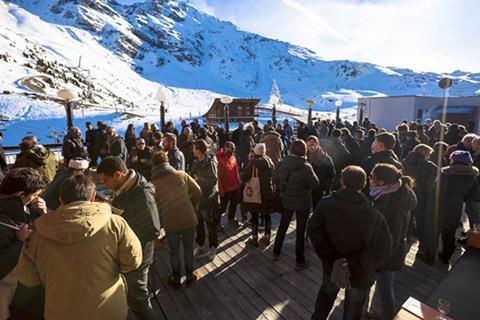 The pair also admit that the prospect of some quality skiing also helps to attract film professionals who, after meetings (which the festival primarily arrange for the morning), hit the slopes in the afternoons before winding down with an alcoholic hot chocolate in the evening. Les Arcs also hosts an annual ski tournament for the more serious skiers – this year's winner was producer Vlasta Kristl in the men's competition, and former Studiocanal exec Nouvelles Écoutes in the women's.
Keeping it in the family
To date, the success of Les Arcs has been based on its ability to have ongoing relationships with key directors and producers, claims Zelnik. He points to several examples where filmmakers have revisited the festival on several occasions for different parts of its programme: László Nemes attended the first edition of the festival in 2009 with a short film, as part of a wider focus on Hungarian cinema, and then returned the following year with Son Of Saul in the Co-Pro Village. In 2017, Nemes attended once again to take part in the festival jury. Icelandic filmmaker Runar Runarsson took part in the Co-Pro village in 2013 with his film Sparrows, returning the following year with the same projects for the Works in Progress. One year later, Sparrows screened in the main Les Arcs programme and won the festival's primary award, the Crystal Arrow. Rams director Grímur Hákonarson similarly took part in both the Co-Pro and Works in Progress events (2013 and 2014 respectively). This year, the director returned again to present first footage from his next film, The County, at the Works in Progress showcase (though it was ineligible for the competition as it already has a sales agent, New Europe, attached).
"After 10 years, it's now a big family. We are following the directors and producers year after year - the links are now really strong with those people," says Fleurantin.
Both Fleurantin and Zelnik are positive about how the event has evolved to date and its future prospects, but they admit that running a festival is a constant financial challenge. "We signed the contract for the first festival with our main partners in august 2008, three weeks before the Lehmann Brothers collapse [which sparked the global financial crisis]. We were born in crisis and we have to find ways to do big things with little money. Our budget is now €1m [raised from 50% public support in France and 50% private backing], it's growing but it's not that big," says Fleurantin.