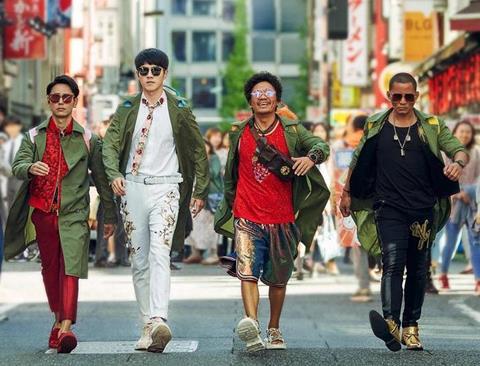 With a death toll of 26 people and more than 800 infected, the mystery coronavirus that originated in the city of Wuhan has escalated into a full-blown emergency for China. The virus has also spread to Hong Kong, Macau, South Korea, Japan, Taiwan, Thailand, Singapore, Vietnam, the US and the UK.
At the time of writing, more than 33 million people were under lockdown in Wuhan and several neighbouring cities – an unprecedented move at a time when the entire nation has started its annual Chinese New Year migration to see their families in their home cities.
For the Chinese film industry, which was already suffering from a combination of unfavourable market and regulatory forces, the crisis has wiped out the most profitable box office season of the year.
Chinese New Year, a seven-day public holiday in mainland China, usually generates around $1bn in box office revenues. The industry's biggest blockbusters are reserved for this period, while Hollywood films are subject to an unofficial black-out. The top-grossing film over the holiday in 2019, sci-fi epic The Wandering Earth, pulled in around $670m.
This year, seven films were scheduled for release today and Saturday (Jan 24-25), including Wanda Media's action comedy Detective Chinatown 3, China Modern Film's disaster film The Rescue, We Pictures' sports drama Leap, Huanxi Media's comedy Lost In Russia, Jackie Chan-starrer Vanguard and two animations – Fantawild's Boonie Bears: The Wild Life and Enlight Pictures' Jiang Ziya: Legend Of Deification.
But on Thursday (Jan 23), the studios behind all seven films issued statements on Weibo announcing that they were cancelling the releases.
The move followed statements from local medical experts – who warned against gatherings in enclosed, public places – but was also in response to the growing alarm of Chinese netizens. From early this week, social media platforms, including Weibo and WeChat, have been full of comments expressing fear over visiting the cinema and calling for the studios to reschedule their releases.
Their concerns had an almost immediate impact on advance ticket sales, which had reached $68m (RMB468m) by Thursday morning, but had started to decline from their expected levels earlier in the week. Detective Chinatown 3 had been leading the pack with pre-sales of $14m (RMB100m). Online ticketing platforms Maoyan and Taopiaopiao, and some theatres, have offered refunds to cinema-goers who had pre-bought tickets.
The international releases of the films – in markets including the US, UK and Southeast Asia – have also been cancelled, which is not surprising as Chinese films do not usually have permission to release overseas before their domestic Chinese release.
The crisis comes at an already difficult time for the Beijing film industry, which has suffered a series of blows over the past 18 months, including the tax scandal, increasing regulatory scrutiny (resulting in the last-minute cancellation of several high-profile films in 2019) and an unofficial ban on the importation of US independent movies. It has been estimated that around 2,000 Chinese film companies went bankrupt last year.
On news of the cancelled releases, shares in some Chinese studios, including Wanda Film and state-owned China Film, declined sharply. Some of the affected studios said they would reschedule the cancelled films, but no dates have been announced so far. Even if finally released theatrically, the films will not be able to enjoy the full attention of audiences when they return to work.
On Friday (Jan 24), Huanxi Media announced that it will release Lost In Russia for free on its online platform, Huanxi Premium, rather than give it a theatrical release. The Hong Kong-listed company also revealed a deal with short-form video giant Bytedance, that includes releasing Lost In Russia on its Douyin and Toutiao platforms.