Opinion is split as to how far Estonian filmmakers are benefitting currently from the voracious appetites of the big international SVoD and cable companies for new content.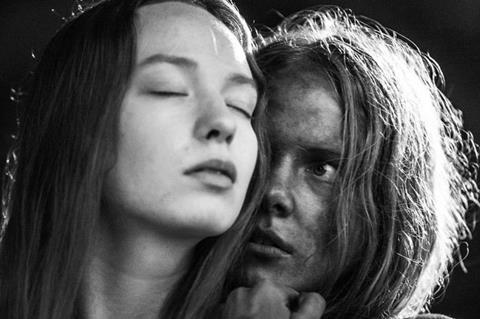 Several Estonian titles have been picked up for the new platforms. Netflix swooped to take Latin American rights for Secret Society Of Soup Town, a family adventure made by NAFTA, Estonia's biggest production and production services company. The deal was brokered by German sales agent Beta Cinema and the SVoD giant dubbed the film into Spanish.
Meanwhile, Amazon took rights to supernatural thriller, Ghost Mountaineer, produced by Tallinn-based Kopli Kinokompanii. The deal was done on the producers' behalf by sales agent TVCo, which licensed the film to Uncork´d Entertainment., the American company which specialises in digital media and aggregation. Uncork'd in turn did the Amazon deal.
Critics' favourite November, a Gothic horror fantasy directed by Rainer Sarnet and that premiered to acclaim in Tribeca before being chosen as Estonia's Oscar candidate, has also piqued the curiosity of a wide range of buyers. After its Tribeca premiere, the film was sold to Oscilloscope and HBO have come in to take several territories.
On the TV side, Netflix also took Estonian series Zero Point,
"I am super super glad that there are projects that have been distributed by these platforms," says Esko Rips, one of the producer partners at NAFTA. The company makes films and high-end TV drama intended to have international as well as local appeal. "Of course, we have projects which we have packaged and which we have been proposing to Netflix but it all takes a little more time. It's very interesting to read how much these big SVoD platforms but I have a feeling that most of this investment is American-driven," he says guardedly of the opportunities available to Estonian producers.
Estonia has its own SVoD outfits, most notably Telia Films, which pick up local movies in considerable numbers. Finnish telecommunications giant Elisa (which bought Baltic cable operator Starman last year) is expected to expand its operations into the country. Elisa supports film production in Finland and local producers are hoping it will soon do the same in Finland.
There are quirks about the Baltic market which may take western observers by surprise.
For example, producers often release their films themselves. This is a small market and there aren't many distributors in the Baltics. Among the main ones are Hea Film, Vaata Filmi and Acme Film but they tend to acquire big US studio and independent movies rather than local fare. That's why the producers do the marketing and booking on their own steam.
Unlike their colleagues in western markets, the producer/distributors aren't always worried about having a theatrical window. It is relatively commonplace for films to be released day and date in cinemas and on SVoD platforms.
Producer Anneli Ahven of Kopli Kinokompanii (the outfit behind Ghost Mountaineer) suggests that having the film simultaneously available on SVoD can actually boost the theatrical performance. "More people know about it. When they see the ad on the VoD provider or (hear) from someone who has seen it, they'll decide OK, I want to see it in the cinema. For some projects, it is a benefit."
Day and date was not a strategy that producer Katrin Kissa of Homeless Bob Productions even considered for Oscar contender, November.
She was determined from the outset that the film would be seen in cinemas and therefore didn't pursue the Netflix route. Kissa was representing the film in Tribeca herself (sales agent One Eyed Films only came on board after the festival).
Kissa says. "i don't think that day and date would really harm the cinema release if it is well planned and the timing is set based on the cinema release needs. It is not an option for me if it anyhow could harm it. November is a film for the big screen and that is how I would like people to see it. This is my main priority."
The deals that have been done for Estonian content by the big SVoD companies have tended to have been negotiated on their behalf by international sales companies rather than by the producers themselves. These producers say they "haven't heard anything" from companies like Amazon and Hulu. There is no consensus among about how best to capitalise on the new opportunities offered by SVoD.
Anneli Ahven still focuses her attention on local SVoD providers like Telia Films. "They are very, very good for partners for local producers," she says. "You are talking about small (amounts of) money but it helps a lot when you are already distributing the film."
Broadcasters will buy the films too "but the sums are very, very low," says Ahven.
Estonian producers are aware of the possibilities that the big new SVoD players might offer in the future but their own experience is that these companies have, at best, a marginal interest in Estonian projects. That's why many will continue to handle their own releases themselves, work with local SVoD providers and leave the international strategy to their sales agents.
As Ahven puts it, "It is better to be seen on other (local) platforms that not to be seen at all."