At the Rotterdam's Reality Check conference, global experts including veteran filmmaker Haile Gerima talk about how to reach diverse audiences.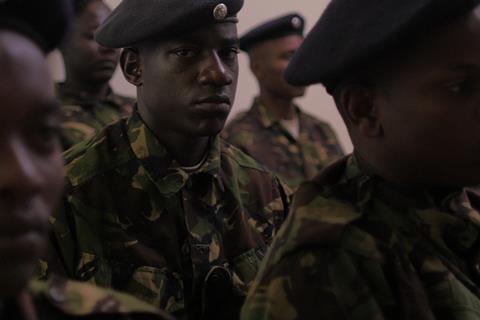 George Gachara of Kenya's groundbreaking multidisciplinary arts group The Nest Collective said filmmakers and distributors need to think more about serving the audience and its desires rather than imposing films on them.
It should be easy for the audience to engage with content, he said: "Anyone who wants to see our films, whether that's the basic audience or the industry screening that you dress up for, those are both important audiences, those people all have 1,000 things to otherwise see or do," he said today at the Reality Check distribution conference at the International Film Festival Rotterdam.
"Whether it's the granny in the cinema or the Netflix crowd, they have a lot of things competing for your attention for their cash, for their entertainment time. I want to make it easy for them to choose to see my work."
The Nest has used very different approaches reaching audiences with very different kinds of content. For their anthology LGBT film Stories Of Our Lives, the project started with reaching out directly to ordinary people to hear more than 250 personal stories, so "the film already had a community mind".
The film has been seen in more than 80 countries (including at major festivals including Toronto and the Berlinale) and won many awards. "That is our most travelled work with the easiest community ownership and deep engagement with audiences, but it wasn't so much a strategy [it was more organic]. To think that is something we can replicate, that would be arrogant, but we can learn lots from that experience."
For the Nest's Tuko Macho, an episodic web series for a young audience, the approach was very different. "We had more deliberateness of looking at social media, what format works, at what times," he explained. "We needed that audience feedback, it's integral to the work."
"It wasn't about imposing a 60-minute format on an audience that didn't have time or space to watch it. But if a guy has 12 minutes in traffic, then I have a series, so I can create work from them. It's not attracting the audience, it's serving the audience."
The Nest is also learning from the 70,000 popular "film kiosks" in Kenya, which show pirated films in small community spaces. Filmmakers don't get paid for those screenings now, but there is hope that the government could intervene to make such informal, hyper-local screenings more legitimate.
The power of word of mouth
Haile Gerima, the Ethopian-born filmmaker who teaches at Howard University in the US, warned that "audiences and filmmakers are born into this regurgitative machine of Hollywood… audience building is a battleground."
He says there are three factors to getting niche films seen: "a filmmaker, a critic and audiences." For more independent films to reach black audiences, he called for more black film critics "that don't imitate the white film critics of The New York Times."
His seminal 1993 film Sankofa, about a contemporary African-American woman who is transported back in time and experiences slavery, had a successful US release in 33 states thanks to grassroots supporters and "Sankofa families" who boosted word of mouth in their communities as Haile and his wife Shirikiana Aina self-distributed it. "All the journalists ignored us. Black people put us on the map. Not goddamn rich black people, but ordinary black people – they put us on the world map."
The panel's moderator Gaylene Gould, BFI Southbank's head of cinemas and events, noted that Gerima was so personally invested in his film that the idea of handing it over to a generic distributor wouldn't have worked. "They took 10-12 years to make it, and they were determined it was going to reach their audience. It was a different level of investment than what most of us can achieve in our day-to-day environment."
Producer Uzma Hasan said: "Now we have an even better series of platforms to do this [with social media]. One thing that struck me was Haile's ownership of the work he had created throughout the entire process. He didn't just say, 'Here you go distributor, you sort this out now.' Only you have that heart and understanding of your film and your audiences."
Gould added: "As distributors and exhibitors, it's about really connecting and listening to the makers of the work, they understand things you don't."
Nadia Denton, author and curator of the UK's Beyond Nollywood film series, spoke about the importance of marketing, and making sure the right marketing materials were used to entice specific audiences. "You have to make sure the marketing hits the right note – the image and the language…some images can alienate people."
She also emphasized the importance of building personal connections – she attends lots of West African-related events in the UK, for instance, not just those related to film. She added there is not just one black audience in the UK, and indeed that some white audiences were keen to investigate independent Nigerian film. Denton explained: "At the heart of my audience engagement, I try to tap into people's aspirations, what experience do they want to have?"