Why Arizona is hot for the Danny Boyle/Richard Curtis film but Texas can let it be.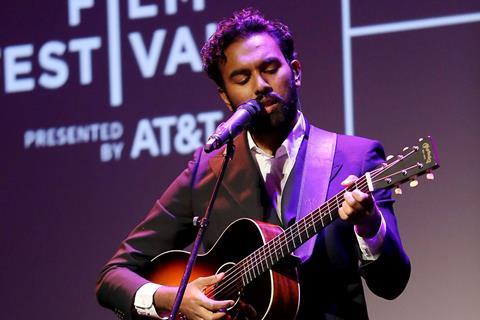 Universal Pictures' musical fantasy Yesterday has become a summer counter-programming hit in North America, approaching $60m box office amid a sea of tentpoles. It is presently fifth in the chart going into its fifth weekend on release.
Jim Orr, Universal's president of distribution, told Screen the key to the campaign has been not to over-saturate the markets and let potential word of mouth build.
"It's a great romantic comedy with a very unique mechanism to tell that story," Orr said. "It's great when you see an adult film in the middle of summer out-perform a lot of expectations and bring in a lot of people who may not necessarily be excited about the fifth superhero movie in a row. It's a great way to broaden the audience, get people from all walks of life and ages in theatres during the summer."
Directed by Danny Boyle and written by Richard Curtis, Yesterday is recognisably an on-brand British film from the Working Title Films powerhouse whose credits include Four Weddings And A Funeral, the Bridget Jones trilogy, Notting Hill and Love, Actually. Curtis wrote (or co-wrote) them all and also directed the latter. Yesterday is set to outperform the lot in North America (except Notting Hill, which grossed $116.1m, and possibly not Bridget Jones's Diary either, which finished on $71.5m) if industry predictions are realised of a final $70m gross.
But what may really be making American audiences twist and shout is that Yesterday is powered by the music of The Beatles, arguably the greatest band – British or otherwise – in history. The storyline of this high-concept romantic comedy follows a rip in the space-time continuum in which the whole world has forgotten the music of the Fab Four – apart from one aspiring musican, played by newcomer Himesh Patel, who spots the opportunity of a lifetime. Lily James, the star of Cinderella and Mamma Mia! Here We Go Again, plays his love interest.
The strategy
Universal hopedYesterday would play well with adults and over-index with women. According to the latest report from US audience tracking company PostTrack, women account for 56% of the audiences, while 29% is aged 45 and up, and Orr noted a "sweet spot" of 29% is aged between 25 and 34.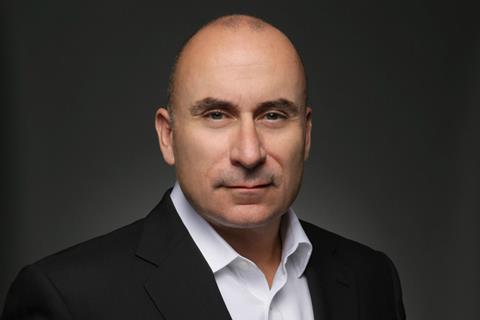 "It's an adult crowd for sure, but not necessarily people that grew up on The Beatles," he said. "But the music in this film is iconic: everybody knows those tunes." (Julie Taymor's Across The Universe, which likewise exploits The Beatles' song catalogue, grossed $25m in North America in 2007, but struggled overseas, achieving just $5m in international markets.)
Although Patel is little-known in North America, studio executives widely utlised his natural charm and musical talent on the publicity trail – for example, Patel was at CinemaCon in April to woo the crowd of exhibitors with a rendition of the title track. He also performed at the world premiere closing night screening at Tribeca Film Festival in April and took part in a Q&A with Curtis, among several other spots.
"He's an extremely charming and likeable actor and the chemistry with Lily James was tremendous," said Orr. "It takes a while for the word of mouth to get out and that's what's happening: people are embracing this charming, well-mannered comedy. It sticks out amongst all the explosions and the lasers coming out of the eyeballs."
While the critics' scores were only decent – earning a 63% rating at Rotten Tomatoes – studio executives felt quietly confident. Yesterday scored 89% from audiences, an A- on CinemaScore, and "excellent" scores on PostTrack: 47% excellent, with 60% saying they would definitely recommend the film.
"We opened up well on $17m, which was better than what tracking was saying," said Orr of the debut that delivered director Boyle's best opening weekend in North America. (Boyle's biggest US hit is Slumdog Millionaire which grossed $141m in 2008.) "We dropped by 41% in the second week, which was a semi-holiday weekend on July 5-7. Since then we dropped 33% on July 12 and 25% on July 19, which is tremendous.
"We opened at 2,600 runs and in our third week went up to 2,755," Orr continued. "We're still gong to be in over 2,500 runs in our fifth week of release, which gives you an idea of the staying power. What we don't want to do is over-saturate it, especially in smaller markets where it takes a while for the word of mouth to get out. We want to give it the ability to breathe. It's paid off: the drops have been great and it's been staying in theatres."
Regional and demographic surprises
The distribution chief pointed out the film has played "fairly evenly" across the US, with some surprises. "What's interesting is when you look at the [markets] that are over-indexing: Phoenix is over-indexing a little bit but it's really not even all of Phoenix – it's Scottsdale [just east of the Arizona state capital]. Two theatres, and both were in the top 10 from Scottsdale alone. There was that upscale older audience responding.
"Salt Lake City is very family-friendly and 25% over its norm; Austin, which can embrace adult content, is way over its norm. West Palm, Fort Meyers, Santa Barbara, and Victoria in British Columbia were all dramatically over their norms. Canada often over-indexes on films that have a little bit of a British bent to it, so the norm in Canada these days is around 9% of domestic, and we're nearly at 10.5%."
Houston was a significant under-achiever, underperforming by about 24%, and Orr noted Yesterday has not been "as robust" in the more action film-oriented markets like El Paso, Texas.
Based on a limited survey by PostTrack of 21 theatres in 19 US markets, Caucasians have accounted for 61% of US audiences, the Hispanic demographic 18%, African Americans 7%, and Asians 6%. Orr said the film is known to have reached an Indian demographic, which is particularly strong in Canada, but numbers were not available at time of writing. However the Cineplex Cinemas Queensway & VIP in Toronto currently ranks as the film's fourth highest-grossing theatre in North America, and two theatres from Vancouver in British Columbia have made it into the top 25.
Counter-programing gold
The counter-programming success stands out among the likes of The Lion King, Spider-Man: Far From Home and Aladdin, "We take great pride in our very diverse slate," said Orr. "It's difficult to do and to do well. We have something for everybody: from animated, four-quadrant family films, and tentpole action films like Fast & Furious Presents: Hobbs & Shaw [which opens next week], to horror, comedy aimed primarily at African Americans, and something like [Yesterday]."
Internationally, the film has grossed $42.5m and counting and was due to open in Philippines on Thursday. It has amassed a healthy $12.5m in its native UK, with debuts still to come from China, Brazil and Mexico in August, South Korea and Italy in September, and Japan in October.