Untitled project will chronicle the author's marriage to actress Patricia Neal.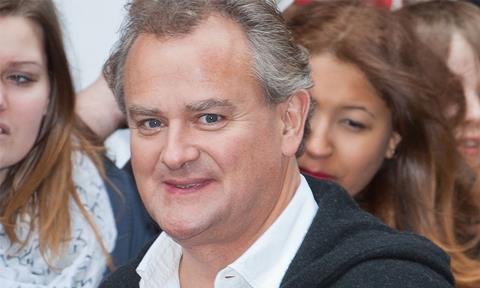 Hugh Bonneville will play Roald Dahl in a new film exploring the novelist's marriage to Oscar-winning actress Patricia Neal.
London-based outfit Goldcrest Films are financing and will introduce the project to the market at Cannes.
Set at the beginning of the 1960s, the film explores Dahl's struggles to write some of his most famous works and Neal's return to acting with Hud (for which she won an Oscar).
An acclaimed British children's author, Dahl's works included James And The Giant Peach, Charlie And The Chocolate Factory and Matilda.
John Hay will direct from his own screenplay which he co-wrote with David Logan. The pair previously collaborated on the Emmy-winning TV drama Lost Christmas.
Currently untitled, their new project is based on Stephen Michael Shearer's novel An Unquiet Life.
Elliot Jenkins is producing for Atticus Pictures and Pascal Degove will produce for Goldcrest. Production is scheduled to get underway later this year.
Goldcrest Post will be providing picture and sound post-production services.
Pascal Degove, managing director Goldcrest Films said: "This film tracks the personal triumphs and tragedies behind the marriage of two globally known superstars. John and David's excellent script is an audience pleasing portrayal of Roald and Patricia's touching love story backgrounded by the cinematic sweep of the swinging sixties."
Elliot Jenkins added: "Personally I can't imagine anyone better than Hugh Bonneville to give the ambivalent nature of Roald Dahl life: he was such a man of wounded parts below his polished veneer of self-confidence."