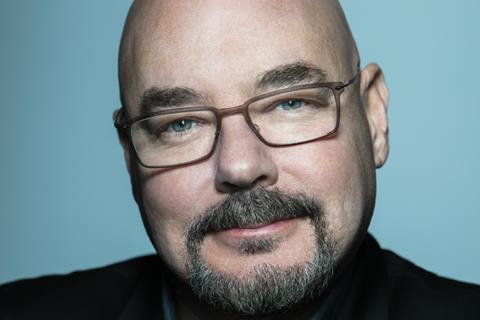 Hulu chief content officer Joel Stillerman is leaving the job he took on just a year ago after an extensive reorganisation at the US streaming service.
Also leaving is senior vice-president of partnerships and distribution Tim Connolly.
Hulu said it is reorganising its content operation into two groups, one dealing with acquired on-demand and live content partners, the other with the creative community.
The company's live TV and subscription VOD, content licensing, acquisition and business functions will become part of a single content partnerships group.
Original programming, and the company's relationships with creators, producers and studios, will continue to be managed by the Hulu Originals team, which will operate as a dedicated business function led by senior vice-president of content Craig Erwich.
Hulu will look for a head of the new content partnerships group but is eliminating the chief content officer role.
Stillerman joined Hulu in May 2017 from AMC Networks, where he was president of original programming for AMC and Sundance TV.
Hulu said its company-wide reorganisation "aligns its executive management and teams around four strategic priorities: the subscriber journey, technology and products, content, and advertising."
As part of the reshuffle, Dan Phillips, former COO at TiVo, has joined Hulu as chief technology officer and Jaya Kolhatkar, previously with Walmart, becomes the company's first chief data officer.
The reorganisation comes as 10-year-old Hulu has passed 20m subscribers in the US, partly thanks to original programming such as Emmy-winner The Handmaid's Tale and The Looming Tower. Upcoming series include Castle Rock, The First, Catch-22, and Little Fires Everywhere.
However, Disney's planned acquisition of Fox assets creates uncertainty about Hulu's future ownership structure. If the deal goes through, Disney will become 60% owner of the service, with NBCU holding 30% and Time Warner 10%.
In a statement on the reorganisation, Hulu CEO Randy Freer said Stillerman and Connolly have "played a significant role in getting Hulu to the strong position it is in today. They will forever be a part of Hulu's success story, and we wish them the very best in their next endeavors."
Freer added: "As one of today's top direct-to-consumer entertainment brands, led by technology, innovation and data, Hulu has an enormous opportunity to lead the media and advertising industries into the future. By adding new expertise and capabilities to our executive ranks and creating greater alignment around our customers, we are positioning Hulu to grow more rapidly, innovate more quickly and connect consumers even more deeply with the content they love."