Programme areas include South Asian Britain, LGBT Britain and Black Britain.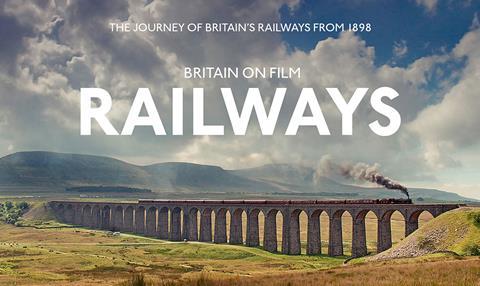 The UK's Independent Cinema Office and the British Film Institute are partnering for Britain on Film on Tour, an archival project featuring thousands of newly-digitised films from the UK's national and regional archives.
The showcase will be toured across the country; the first programme, Railways, will be launched at York's National Railway Museum in November.
Including Railways, there will be a total of six programmes in the series: Rural Life, South Asian Britain on Film, Coast and Sea, LGBT Britain and Black Britain on Film.
The films are from as early as 1898, and the project will mark the first time that many of them have been screened since they were originally shown.
They will also be available to view on the BFI online Player.
ICO director Catharine Des Forges commented: "We are very passionate about archive film and we couldn't be happier to be sharing the riches of the BFI National Archive and the UK's national and regional film archives with cinema audiences."
Robin Baker, Head of the BFI National Film & Television Archive added: "Britain on Film has been a transformative project. In its first year over 7 million people went online and watched newly digitised films from across the UK's archives. But now we are able to bring some of these films back where they really belong: on the big screen."
Jemma Buckley, project manager of Britain on Film on Tour said, "Britain on Film on Tour captures the history of the nation in a way that words and pictures can't. Watching these moving images is in itself an incredibly moving experience, especially when that experience is shared with others as we hope it will be by communities across the country."