Pre-buys and Sundance hits among UK distribution lineup.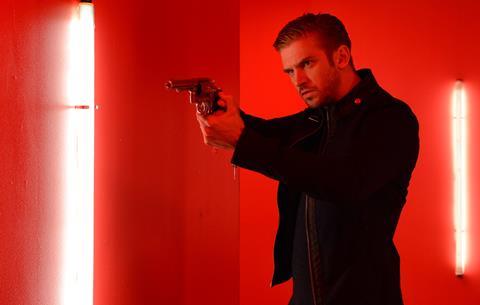 Icon Film Distribution (IFD), which re-launched last autumn with the backing of New Sparta, has announced its comeback slate of seven titles for UK distribution.
The first films acquired for the new Icon slate include Don Cheadle's directorial debut Kill The Trumpet Player, set to star Ewan McGregor and Zoe Saldana; Keira Knightley comedy Laggies and hit Sundance horror The Babadook.
Also on the lineup are Jim Mickle's Cold in July, Adam Wingard's The Guest, Richard LaGravenese's The Last Five Years and documentary Next Goal Wins.
Crash star Cheadle will direct and star in Miles Davis biopic Kill the Trumpet Player, alongside McGregor and Saldana. Cheadle also co-wrote the script with Steven Baigelman. Currently in pre-production, IM Global handles sales.
Sundance coming-of-age comedy Laggies, from writer-director Lynn Shelton, stars Keira Knightley, Chloë Grace Moretz and Sam Rockwell in the story of a woman stuck in permanent adolescence who lies to her fiancé about going on a retreat so as to spend the time hanging out with friends instead. The deal was done with US sales outfit The Solution.
Acclaimed Sundance horror The Babadook, the directorial debut of writer/director Jennifer Kent starring Essie Davis, Daniel Henshall and Noah Wiseman follows a single mother struggling to cope with her seven-year-old son's feral temperament. eOne handles sales.
Director Adam Wingard's thriller The Guest, sold by HanWay, stars Downton Abbey's Dan Stevens in the story of a family that befriends a man who is not what he claims to be.
Jim Mickle's thriller Cold in July, acquired from Memento, charts the stories of two fathers pitted against each other in revenge who must band together to uncover a darker truth. Dexter's Michael C. Hall, Sam Shepard and Don Johnson star.
Musical The Last Five Years, from PS I Love You director Richard LaGravanese, follows the love affair and marriage of a struggling actress (Anna Kendrick) and rising novelist Jeremy Jordan. Currently in post-production, the film is handled by sales outfit The Exchange.
Heart-warming documentary Next Goal Wins, from sales outfit K5, tracks the real-life story of the American Samoa football team, an international laughing stock having not won a single game in 10 years. As well as Icon, K5 announced four other territories for the film today.
Ian Dawson, CEO for Icon Film Distribution said: "We are delighted to be able to bring seven quality, highly distinctive and original films to the UK and Ireland as we continue to build Icon Film Distribution, its team and its line-up."