Women Leadership scheme aims to address gender imbalance in top cinema jobs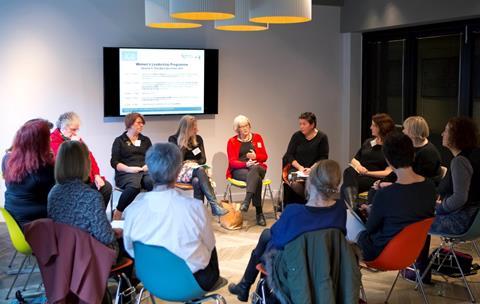 The UK's Independent Cinema Office (ICO) is to launch its second Women Leadership scheme in a bid to to help women professionals move up in the film industry.
Just 4% of women hold top cinema positions, according to Creative Skillset, and the ICO's scheme will aim to increase this percentage and make the exhibition workforce more diverse by focusing on the lack of representation of women in top management positions.
The scheme was created for women in the UK who are looking to become CEOs or directors of a major venue or film festival. The ICO will select eight women who fall into this category who are at similar levels in their career.
The seven month-long programme will feature one-to-one coaching, work shadow placements, monthly skills development workshops and high-level networking.
Mentors taking part include British Film Institude (BFI) CEO Amanda Nevill and Glasgow Film CEO Jaki McDougall.
Other mentors include Pip Eldridge, director of strategy and development for Into Film; Chris Fell, film manager for Leeds City Council; and Dorothy Wilson, CEO and artistic director for mac Birmingham.
Nevill said: "'Deeds not words' was the cry of the suffragettes and 100 years on, whilst we remain half the workforce, our representation in the workforce remains pitifully low.
"We delude ourselves if we think we can achieve a vibrant film culture and prosperous film industry if only half of the talent, skills and creative flair of humankind is marshalled.
"It's sort of sad that we need this course, but we do, and I am delighted it exists and will throw myself into making it the best we possibly can."
ICO director Catherine Des Forges added: "We've seen some robust new statistics over the last few months highlighting the lack of representation of women in film production, but it's a mistake to overlook exhibition where change is desperately needed.
"Cinemas are a gatekeeper to culture, and if only a certain type of person is making key business and creative decisions, only a certain kind of person will be interested in participating. Cinema is open to everyone, but if it is going to flourish, it needs to make use of all the talent available.
"It's been a delight working with the participants of the first year of this scheme and I feel very confident that they will make a noticeable contribution to our sector in the coming years."
The scheme is funded by the Creative Skillset Film Skills Fund via BFI National Lottery funding.