Irish Film Board also backs several other features and grants co-production funds to a revenge thriller starring Game Of Thrones' Natalie Dormer.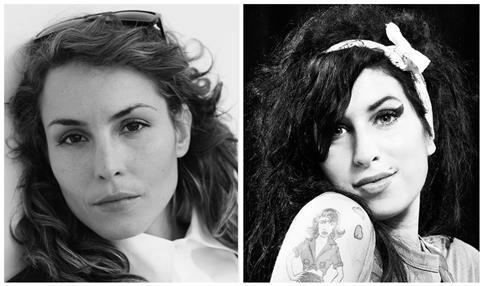 A biopic of tragic singer Amy Winehouse, directed by Irish filmmaker Kirsten Sheridan, is among the productions backed by the Irish Film Board in its latest round of funding decisions.
Actress Noomi Rapace is already attached to the untitled project, which is also scripted by Sheridan (In America). It has received a production funding commitment of €540,000.
It is one of several projects backed by the IFB as it attempts to build on what has been a successful period for the Irish film industry.
Ghost story The Lodgers, written by musician and professor of gothic literature David Turpin, has received production funding of €600,000. Directed by Brian O'Malley (Let Us Prey), it will be produced by Tailored Films (Stitches).
Described as a classic ghost story, The Lodgers tells the story of orphaned twins Edward and Rachel, who reside in a crumbling estate in 1920s rural Ireland. They share the house with unseen entities who govern the house by strict rules.
Black 47, directed by Lance Daly (Kisses), has been granted €750,000 - the highest single production commitment in the latest round of funding. The feature is a tale of revenge and redemption set against the backdrop of the Great Irish Famine.
Filmmaker Tom Cairns will helm drama Seeing Chris, which tells the story of an adolescent girl who is fearful of losing her sight and becomes infatuated with an older man. Newgrange Pictures will produce and funding of €500,000 has been awarded by the IFB.
Director Rebecca Daly will follow her Sundance-screened drama, Mammal, with Good Favour. The film about a remote and strictly devout Christian community experiencing a crisis of faith, who find hope in the arrival of a mysterious young man, was granted €500,000. SP Films is producing.
Michael Inside, a drama about a young man who spends a short term in prison and the impact it has on him, received funding of €450,000. Produced by Write Direction Films, it is written and directed by Frank Berry (I Used to Live Here).
Highway, a drama about a young woman who goes on a search across the desert to find her missing best friend, received a commitment of €235,000 from the IFB. Directed by Alexandra McGuinness (The Lotus Eaters) it is produced by Ripple World Pictures, TW Films and Smaller Biggie Productions, with shooting scheduled to commence in New Mexico this September.
In co-production funding, Game of Thrones actress Natalie Dormer has co-written In Darkness with director Anthony Byrne. The psychological revenge thriller about a blind musician pulled into a murder mystery - in which she is already attached to star - was granted €250,000.
In documentary production funding, grants of €100,000 were given to Ross Whitaker's All the Numbers, Ciaran Cassidy's Jihad Jane: Desperately Seeking Marriage, about the story of a suspected terrorist cell based in Co Wexford, and Gerry Gregg's Condemned to Remember.
Nuala O'Connor's Keepers of the Flame, Tom Burke's The Venice of the North, and Caroline Campbell's A Spell in Power were all awarded documentary production funding of €100,000.
In development funding, Fastnet Films' Come Monday We Kill Them All was awarded €31,000, while The Black Eyed Blonde, with Brooklyn director John Crowley attached, was given €31,850.