IFC Films has acquired US rights to Oliver Hirschbiegel's Irish Troubles drama Five Minutes Of Heaven and has set an August release.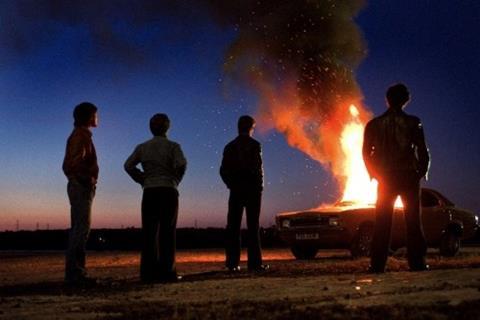 IFC's Arianna Bocco negotiated the deal with Pathe International and UTA and the distributor will release the film through its IFC In Theatres VOD day-and-date platform.
Five Minutes Of Heaven, which premiered in Sundance, will also go through the company's exclusive deal with Blockbuster in stores, by mail subscription and digital downloading at Blockbuster.com.
Liam Neeson, James Nesbitt and Anamaria Marinca star in the tale based on Guy Hibbert's screenplay about two men from the same town in Northern Ireland who find themselves on different sides of the Irish political divide.
Five Minutes Of Heaven earned Hibbert the World Cinema Screenwriting Award in Sundance, while Hirschbiegel, who previously directed Downfall, took the World Cinema Director Award.
IFC Entertainment president Jonathan Sehring said the film was an "extremely smart and deeply moving drama."
Five Minutes Of Heaven is a Pathe, BBC and Northern Ireland Screen presentation, with the participation of the Scannan Na Heireann/Irish Film Board, of a Big Fish Films/Ruby Films production, in association with Element Pictures.