Sexy Durga, Rey and Moonlight win top prizes.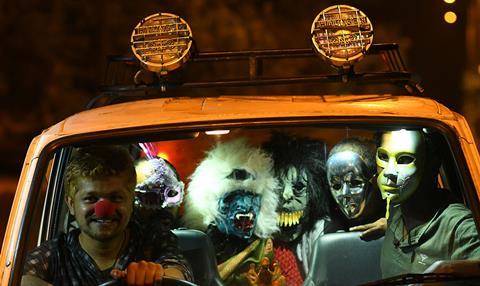 The winners at the 46th International Film Festival Rotterdam (25 Jan-5 Feb) have been announced.
Sexy Durga (pictured) by Sanal Kumar Sasidharan won the Hivos Tiger competition, which comes with a $40,000 cash prize.
The jury report said of the film: "The particular use of camera and acting give a sense of immediacy and momentum, while providing an insight into multi-layered power dynamics of gender, class and authority."
Rey director Niles Atallah won this year's $10,000 special jury award for exceptional artistic achievement in the competition.
The jury was; Michael Almereyda, Diana Bustamante Escobar, Amir Muhammad, Fien Troch, Newsha Tavakolian.
The Oscar-nominated Moonlight won the Warsteiner audience award. The $10,000 prize is voted for buy IFFR visitors.
The VPRO big screen award went to Pop Aye by Kirsten Tan. The competition is judged by a five-person audience jury and awards a cash prize to one of the eight films having their international premiere at IFFR.
The other award winners
Impact Cinema bright future award - Mes nuits feront écho (Sophie Goyette)
Hubert Bals fund audience award - La Flor (part 1) (Mariano Llinás)
FIPRESCI award - Pela janela (Caroline Leone)
NETPAC award - Children Are Not Afraid of Death, Children Are Afraid Of Ghosts (Rong Guang Rong)
KNF award - King Of The Belgians (Peter Brosens and Jessica Woodworth)
MovieZone award - Quality Time (Daan Bakker)