EXCLUSIVE: Ricardo Alves Jr.'s debut feature plays in IFFR's Bright Futures programme.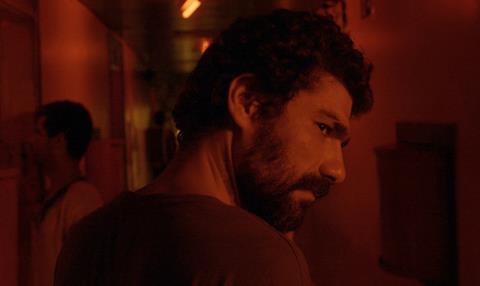 Paris-based sales agent Wide Management has acquired international rights to Brazilian drama Elon Doesn't Believe In Death, which is having its European premiere at the International Film Festival Rotterdam (IFFR).
The Portuguese-language film is the debut feature of director Ricardo Alves Jr., whose previous shorts Tremor and Permanencias both drew festival attention.
The film is playing in IFFR's Bright Futures strand after previously world premiering at the Brazilia Festival of Brazilian Cinema in September 2016.
Elon Doesn't Believe In Death follows the titular Elon as he searches for his missing wife at night in the sprawling Brazilian city of Belo Horizonte after she mysteriously disappears.
Director Alves also produced the project and co-wrote with Diego Hoefel, Germano Melo and João Salaviza.
Wide has also picked up further IFFR title The Last Painting, the Taiwanese film that is world premiering in the IFFR Voices strand. Wide will represent international rights excluding Asia, which are being handled by Swallow Wings Films.
The film marks the fourth feature of Taiwanese director Chen Hung-i. Set in Taiwan capital Taipei, The Last Painting is the politically-engaged story of a gruesome murder in an artist's apartment block studio.
Gene Yao produced for Swallow Wings Films alongside Wei Ying-chuan for Red Society Films and Terrisa Chen for Red Society Films.
Diane Ferrandez, head of international sales at Wide, commented on the acquisitions: "Be it in Brazil or in Taiwan, both films address social issues our modern world is facing with keen sensibilities. We have always been committed to bringing daring, socially engaged films from all over the world to the market and are extremely happy to represent such distinct films as Elon Doesn't Believe In Death and The Last Painting."