Project based on the best-selling fantasy novel stars Liu Yifei and Yang Yang.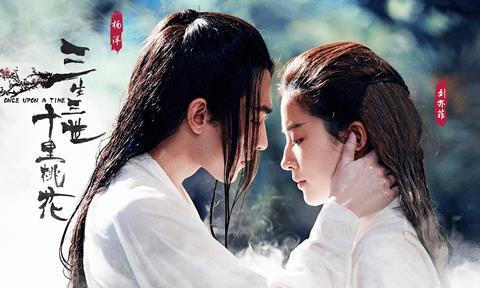 IM Global has picked up international rights to Alibaba Pictures' fantasy romance Once Upon A Time, co-directed by Anthony Molinara and Zhao Xiaoding.
Starring Liu Yifei (White Vengeance) and Yang Yang (I Belonged To You), the film is based on best-selling fantasy novel To The Sky Kingdom and is the first Alibaba Pictures title handled by IM Global.
Zhao is an Oscar-nominated DoP with credits including Zhang Yimou's House Of Flying Daggers, The Flowers Of War and The Great Wall. Molinara is a VFX supervisor who won an Oscar for his work on Spider-Man 2.
IM Global has also picked up South Korean action thriller Real, directed by Love Lee and starring Kim Soo Hyun (The Thieves), Sung Dong II (The Accidental Detective), Lee Sung Min (A Violent Prosecutor) and Choi Jin Ri (Fashion King).
Produced by Cove Pictures, Real follows an ambitious businessman whose aim is to control the criminal world by launching the largest casino in the country. CJ E&M will release the film in South Korea, while IM Global is handling worldwide rights excluding China, Japan, Philippines, Indonesia, Thailand, Vietnam and Mongolia.
The film will be sold under IM Global's Anthem banner, which also has output deals with Beijing-based Huayi Brothers and, more recently, Enlight Pictures.
New Enlight titles on IM Global's slate include Bu Si Fan's animation adventure The Guardian, created using Chinese ink painting and original hand-drawn images; and Yi Feng's documentary Return To The Wolves, about female painter Li Weiyi, attempting to save an orphan wolf in the grasslands of Sichuan.