The companies have inked a deal for a further five theatres across the country.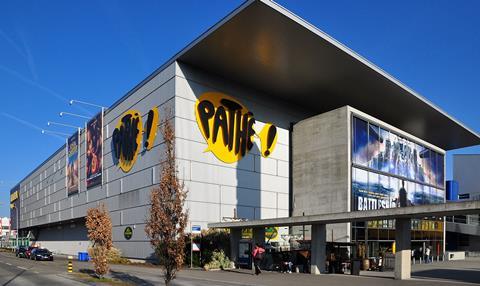 IMAX Corporation has announced the signing of an extension to its partnership with Les Cinema Gaumont Pathe that will see a further five IMAX screens installed in France.
Pathe, is France's biggest cinema chain operator with 71 theatres. The new deal takes its IMAX commitment to 22 theatres, 12 of which are in France with a further six in the Netherlands and four in Switzerland.
The first new IMAX theatre will be added to Pathe's La Villette Cinema in Paris. The further four locations, which are yet to be determined, will all feature IMAX's Laser projection technology.
Andrew Cripps, president of international and EVP, IMAX Corporation, commented: "Western Europe is a key growth market for IMAX. Expanding in France with the country's number one exhibitor makes this a highly strategic agreement that underscores the rising demand for IMAX in the region… we've made tremendous strides in expanding our footprint in Western Europe, where we've grown our network by 43 percent in just two years."
Martine Odillard, chairman of Les Cinémas Gaumont Pathé added: "Today's agreement is a direct result of our guests' positive response to the quality delivered by the IMAX with Laser systems at our La Valette-du-Var and Montpellier multiplexes, which have been among the top-performing IMAX screens in Western Europe since launch."