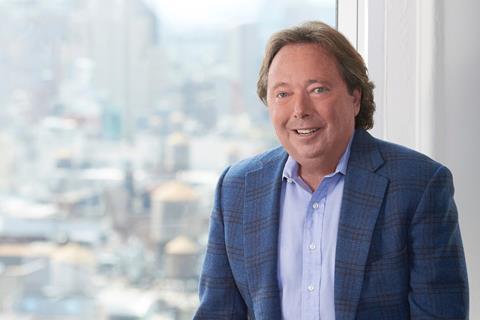 Imax intends to expand its presence in Saudi Arabia in spite of "complicated moral issues" and the "slow down" in international investment in the country's film business following the murder of Saudi journalist Jamal Khashoggi, according to Imax CEO Rich Gelfond.
"The market potential in Saudi Arabia is enormous," enthused Gelfond at the Canadian-based company's annual Cannes lunch on Wednesday. Imax operates two theatres in the country under its licensing arrangement with VOX. Gelfond said these were "two of the top Imax theatres in the world".
"On the one hand, you have the government that has clearly done a number of things that violate the world's norms and moral codes but on the other hand you have a population where it would be good for their people to modernise," said Gelfond.
"The way we look at it, we could be completely idealistic and stand on the sidelines but I don't know if that would be the right thing for the population of the country. Frankly, I think it's good we played Avengers [Endgame] in our theatres and they saw women superheroes.
"We think (Saudi Arabia) is going to be a very strong market. We won't enter ourselves. We will enter with partners," Gelfond continued.
Imax plans to work in Saudi Arabia with exhibitor partners such as AMC, VOX, Cinepolis, and local player Empire. "We're pretty much talking to all of them," said Gelfond.
The second Imax theatre in Saudi Arabia opened in Jeddah in the Red Sea Mall on January 28 via Vox and did almost $1.5 million in business in less than four months.
Imax releases took over $1billion at the global box office during 2018 and it has recently signed a deal with Amazon Studios to release Tom Harper's The Aeronauts in Imax cinemas in the US later this year.