Fresh calls have been made by figures including Agnieszka Holland and Wim Wenders for the release of Oleg Sentsov, the Ukrainian filmmaker who is serving a 20-year term in a Russian jail for alleged "terrorist activities".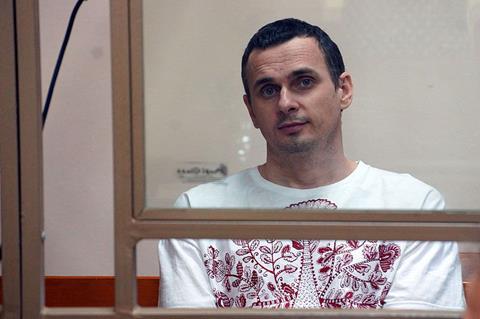 Sentsov has been on hunger strike since May 14, protesting both his incarceration and that of 64 Ukrainian political prisoners currently held in Russia. He was originally arrested in May 2014 and sentenced by a military court to 20 years in prison.
A new statement sent out by Holland and Wenders via the European Film Academy said that they are "deeply worried" about Sentsov, again calling for him to be released "immediately and unconditionally".
Signatories of the most recent letter include directors Stephen Daldry, Aki Kaurismaki, Mike Leigh, Ken Loach and Bella Tarr.
Further organisations lending their support to the cause include Directors UK, the Federation of European Film Directors, PEN America and the French Directors' Guild.
The letter calls on readers to contact their foreign ministers, MP, MEP, or the Russian embassy to express concern, emphasising that urgent action is required.
To date there have been thousands of signatories of an open letter calling for Sentsov's release.
Russia is set to be host to a major international event next month, with the FIFA World Cup set to kick off on June 14.