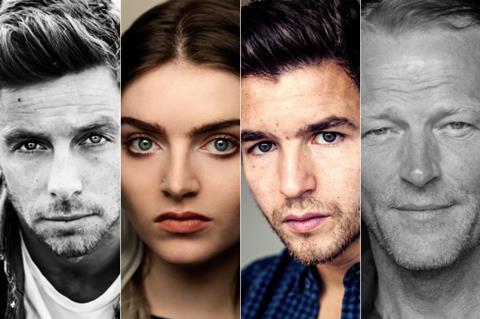 London-based sales and production outfit Independent has boarded cycling drama The Racer and will be introducing the project to buyers in Cannes.
Louis Talpe (Of Kings And Prophets), Tara Lee (A Date For Mad Mary), Matteo Simoni (Gangsta), Iain Glen (Game Of Thrones) and Karel Roden (The Bourne Supremacy) lead the cast of the feature, which is being produced by Katie Holly (Love & Friendship) and Yvonne Donohoe of Irish outfit Blinder Films.
Jesus Gonzalez-Elvira of Calach Films is co-producing with Caviar Films' Robin Kerremans and Dimitri Verbeeck.
Kieron J. Walsh, co-director of production company Blinder, is directing the project and co-wrote the screenplay with Ciaran Cassidy. The film is set in 1998, when the opening stages of famed cycling tournament the Tour de France was held in Ireland for the first time. It follows a rider who, after being dropped from the team, is reinstated following a doping error.
The project will shoot in Ireland and Luxembourg in early summer this year. Backers include Screen Ireland, Film Fund Luxembourg, Eurimages, Screen Flanders, the BAI Sound & Vision Fund and RTE. Kinepolis Film Distribution (KFD) will release the film in the Benelux territory.
"I distinctly remember the Tour de France descending into Ireland in 1998 and the buzz that it brought with it," said director Walsh on the project. "That tour proved to be a challenging time for cycling, filled with scandal, emotion and turmoil and I am confident that the film will just as thrilling."