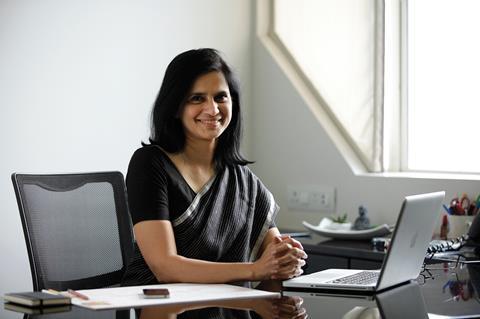 India's Ministry of Information & Broadcasting has removed Nina Lath Gupta from her role as managing director of the National Film Development Corporation (NFDC) of India.
According to local press, Gupta has been asked to leave "with immediate effect" for allegedly not following government protocol.
I&B officials said the lapses included releasing advertisement spots to select private channels in excess of the 5% prescribed limit, non refund of 15% commission to ministries that issued ads through the NFDC, and charging commission for organising government events.
Gupta declined to comment when contacted by Screen.
Formerly an employee of the Indian Revenue Service, Gupta was appointed managing director of the NFDC in 2006.
During her tenure she overhauled the government-funded body, taking it back into film financing, distribution of Indian films and launching industry platform Film Bazaar in 2007. She also made the organisation profitable by producing ads for various government ministries.
Although it has slowed down financing activity in recent years, the NFDC co-funded films such as The Lunchbox, Qissa: The Tale Of A Lonely Ghost and Venice Days award winner Island City. It also worked on the local and international distribution of Indian films through its Cinemas of India label.
Film Bazaar has been instrumental in helping Indian filmmakers secure funding, international distribution and exposure at festivals including Berlin, Venice and Cannes. The annual event, held at the Marriott Resort in Goa, also runs script development and works-in-progress initiatives.
However, Gupta's achievements, and the international profile she subsequently received, did not sit well with certain sectors of the Indian government and her relationship with some of the I&B Ministry personnel she worked with during her tenure was strained.
In September 2017, the NFDC was also given oversight of the International Film Festival of India (IFFI), which was previously handled by the Directorate of Film Festivals (DFF), but Gupta was sidelined from the event and Sunit Tandon was appointed as festival director.
The I&B Ministry has reportedly been considering merging India's major film units including the NFDC, DFF, Children's Film Society India (CFSI) and Films Division of India into a single entity.