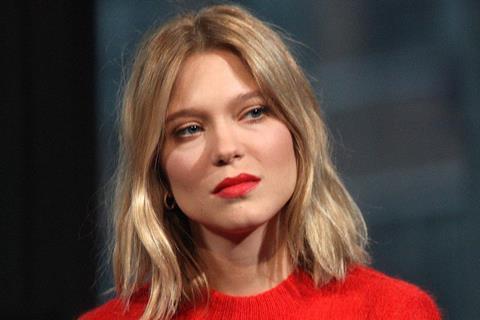 Paris-based Indie Sales has boarded international sales on Bruno Dumont's upcoming drama On A Half Clear Morning, starring Léa Seydoux as a celebrity journalist juggling her busy career and personal life whose life is over-turned by a freak car accident.
Dumont writes and directs the drama, his seventh feature-length fiction after Joan Of Arc which premieres in Un Certain Regard this year.
Seydoux – who is also in Cannes this year in Arnaud Desplechin's Palme d'Or contender Oh Mercy!, will star as France de Meur, a Parisian star journalist with a frantic high-profile life. She hits a psychological wall when she is involved in an accident while driving along a coastal road in the south of France, prompting her to seek out a more anonymous way of life, which is easier said than done.
The cast also features actress and stand-up comedian Blanche Gardin and Benoît Magimel. "The film highlights the excesses and hypocrisy of our highly-connected societies where public life often takes precedence over private life," says Nicolas Eschbach, Indie Sales CEO and co-founder.
Dumont says Seydoux's character will be "brilliant woman of our times".
"She seeks out anonymity and simplicity, aware of her psychological exhaustion, excesses and the help she will need to succeed. We'll capture this process: her determination, the lows, her outbursts and struggle," he explains.
Dumont's long-time collaborators Jean Bréhat, Rachid Bouchared and Muriel Merlin at 3B Productions are producing the film with RedBallon and Scope on board as co-producers. Top independent French distributor ARP Sélection will release the film in France in 2020.
Indie Sales previously sold 3B Productions Oscar-nominated drama The Insult by Lebanese director Ziad Doueiri.