Screen editor Matt Mueller considers the Independent Spirit and British Independent Film Award nominations.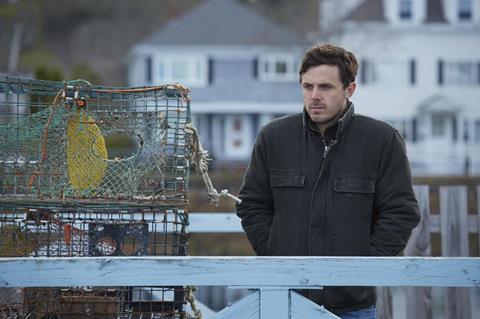 First out of the awards-season block, the Independent Spirit and British Independent Film Award nominations always serve as timely reminders of some of the very best films, independent or otherwise, to have made their mark at festivals and, in some cases, the box office during a year.
They come at the perfect time on the awards-season trail, before the studios and mini-majors have fully unleashed the heavy artillery for their competing juggernauts in the run-up to the Golden Globe, Bafta and Oscar nominations.
For some titles, a bagful of Independent Spirit nominations can provide a perfect segue into that more cacophonous part of the season. Even if the Spirits don't declare their winners until right before the Oscars, they have recently shown themselves to be a very handy platform.
Last year, Spotlight received five Independent Spirit nominations, sweeping them all on the way to its mild upset win on Oscar night, when it took best picture.
The year before, Birdman landed six Independent Spirit nominations, winning three including best film - again, before going on to take best picture over arch-rival Boyhood.
The Artist and 12 Years A Slave both followed similar trajectories, in 2011 and 2013 respectively.
And although The Weinstein Company's Silver Linings Playbook and Fox Searchlight's Black Swan didn't achieve the same result with their Independent Spirit best film wins in 2012 and 2010, nonetheless, that's four out of the past six best picture Oscar winners foreshadowed by the Spirits.
In the previous 25 years of the Independent Spirits, since they first launched in 1985, only one other film has achieved that feat: Platoon in 1986.
That, of course, is testament to the clout of these awards but also evidence - as if any more were needed - that the studios' steadfast focus on tentpoles and superhero franchises (and the accompanying demise of films outside those formulas) means an increasingly narrow strata of quality productions are now in the frame during awards season, and thereby garnering attention across all the voting bodies.
Of this year's Independent Spirit best film nominees, Amazon's Manchester By The Sea (which Studiocanal is releasing in the UK), A24's Moonlight (which Altitude won in a smart pick-up for the UK market) and Fox Searchlight's Jackie look to be the biggest beneficiaries of this timely buzz boost as we head into the meat of awards season.
It's great to see American Honey recognised with an Independent Spirit best film nomination too, although Andrea Arnold's Cannes jury prize winner, which A24 has for US and Focus Features picked up on the Croisette for multiple international territories, feels less likely as an Oscar best picture prospect compared to the other three.
But I'm thrilled for any recognition Arnold's critically lauded road-trip drama and its star Sasha Lane will receive (both also received Spirit nods) - it's a film that really does define the term independent spirit.
The BIFA nomination jury also went big for American Honey, sending six nominations its way. That's only one behind Ken Loach's I, Daniel Blake and on par with Notes On Blindness, Babak Anvari's UK Oscar entry Under The Shadow and Rachel Tunnard's comedy Adult Life Skills.
Let's be honest: there was some carping in the BIFA room last year when Ex Machina - a film I loved - swept the main awards, with dissenting voices querying its pedigree as a truly independent film given it was largely financed and distributed by Universal.
The question of what should and shouldn't be counted as an independent film will continue to be debated as long as films are made, but I don't anticipate any grumbling this year among BIFA attendees if Ken Loach or Andrea Arnold end up on stage one or more times.