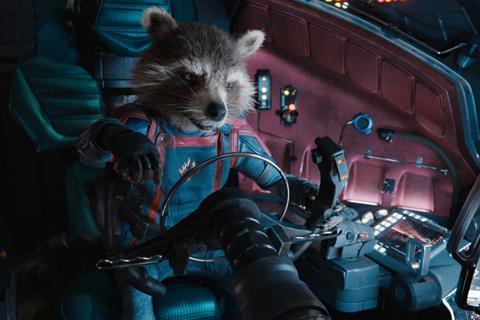 International box office, excluding China, in May reached the same levels as the pre-pandemic average for the first time since January 2020, according to a report from film data and insights company Gower Street Analytics.
International markets in May saw takings of $1.543bn (excluding China) which was just 1% below the average of the same month in the pre-pandemic years 2017-2019 ($1.562bn at the same exchange rate).
Dominating May's box office was three key releases – Disney's Guardians Of The Galaxy Vol. 3 ($750m); Universal's Fast X ($537m); and Disney's The Little Mermaid ($233m) – which made up 64% of the worldwide total alone. The Super Mario Bros. Movie remained a strong holdover too as the animation brought in another $260m over the course of the month.
The first five months of 2023 have seen the global box office reach $13.7bn. This is still 19% below the pre-pandemic average which stood at $16.8bn at the same point in the year. However, takings have already surpassed the entire box office for 2020 ($11.8bn) and is currently tracking 34% ahead of 2022 and 117% ahead of 2021.
Gower Street's latest report is a positive sign for recovery in 2023, having previously predicted that the global box office this year could reach $32bn.
Territory breakdown
In China, May's box office was 12% below the pre-pandemic average ($494m), which included a disappointing $2.5m start for The Little Mermaid.
In the US, box office takings generated $785m, 21% below the pre-pandemic average despite being the territory's second highest-grossing month since July 2022.
Latin America saw the best results for the international box office in May, with its figures 16% higher than the pre-pandemic average. This was led by Mexico which remains the number one country for The Super Mario Bros. Movie with $85m in May.
June's global box office is already off to a strong start after Spider-Man: Across The Spider-Verse gave Sony its biggest animated opening of all time.