The company admitted fabricating more than 7,600 screenings of the film, amounting to $8.6m in fraudulent receipts.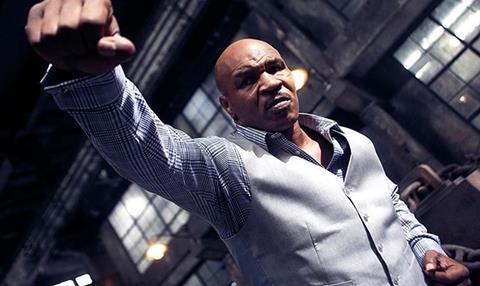 Chinese distributor Beijing Max Screen has had its licence suspended for fraudulently increasing the box office takings of its new release Ip Man 3.
The country's film bureau released on statement on Friday, according to Chinese state media agency Xinhua, saying that the company had admitted fabricating more than 7,600 screenings of the Donnie Yen and Mike Tyson-starring sequel, amounting to $8.6m (56m Yuan) worth of tickets.
The suspension on distribution will last for a period of one month, while three electronic ticket-selling groups involved in the fraud have been given formal warnings, alongside 73 cinemas.
The head of the film bureau, Zhang Hongsen, said: "These kinds of issues could be considered inevitable in a young industry, but box office fraud has become so serious that it is already harming Chinese cinema."
Ip Man 3 was originally reported to have scored a massive three-day debut of $71.5m in China, more than the previous two instalments grossed in the territory combined.
However, widespread reports of foul play prompted the government to launch an investigation, and the total will now be revised down.
As the Chinese market continues to grow at a staggering rate – up 48.7% year-on-year in 2015 to $6.78bn, with analysts forecasting it to overtake the US within the next few years – reports of fraudulent activity have also increased.