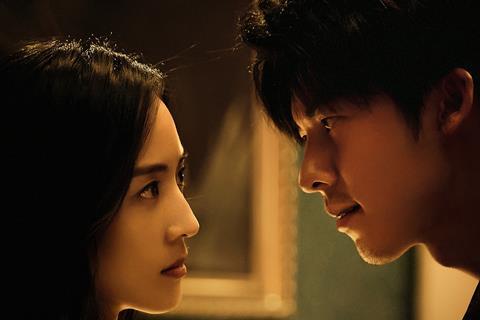 Chinese streamer iQiyi is to commence sales on a Chinese remake of mystery thriller The Invisible Guest and crime action film Suspect, starring Nick Cheung, at the Cannes market next week.
The Invisible Guest is directed by Chen Zhuo and stars Greg Hsu from recent time-travel romance hit Someday Or One Day alongside Janine Chang (The Soul) and Yin Zheng (Post Truth). It follows a woman who must work with a police officer to clear her name after her lover is found dead in a locked room.
The Spanish original, directed by Oriol Paulo and starring Mario Casas, became the biggest Spanish film to be released in China when it opened there in 2017. It has previously been remade as Confession in Korea; Badla in India, with Bollywood superstar Amitabh Bachchan; and as Il Testimone Invisibile in Italy; as well as inspiring Indian Telugu-language film Evaru.
Director Chen's debut feature Song Of Silence won the top Firebird Award for best feature in the young cinema awards at Hong Kong International Film Festival in 2012.
iQiyi will also launch sales on Wong Ming Sing's Suspect, which stars Nick Cheung of Hong Kong blockbuster Warriors Of Future, Zhang Yishang and Patrick Tam. The story follows a former police officer who gets dragged into a game initiated by an intelligent killer to punish criminals outside the law. Director Wong is a veteran action choreographer and most recently directed crime thriller Man On The Edge for iQiyi.
Both The Invisible Guest and Suspect are set for release in China this year and were among the line-up of more than 270 upcoming films and series that were presented at the iQiyi World Conference in Beijing yesterday (May 10).
The event was attended by industry and iQiyi partners, and included various forums on the industry's most important trends. iQiyi founder-CEO Gong Yu, chief content officer Wang Xiaohui and senior vice president Wu Gang were among the keynote speakers.