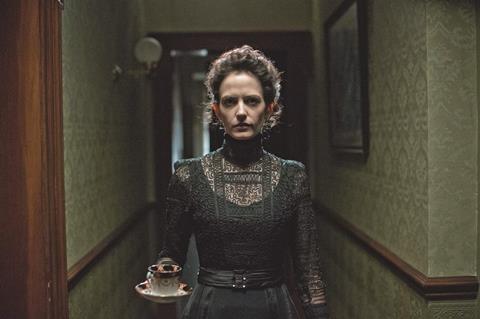 Ireland's Ardmore Studios, located in Bray, County Wicklow, is to construct three new sound stages to increase production capacity in the future.
Planning permission is being sought for two new 26,000 sq ft sound stages, as well as ancillary buildings for production offices, costume, hair and make-up, stores and props areas. In addition, construction has already started on a 22,000 sq ft sound stage space, which previously secured planning permission, alongside a 22,000 sq ft building for support space, and a below-ground car park.
When complete, Ardmore Studios will have over 140,000 sq ft of sound stages and 160,000 sq ft of support buildings.
Over the past number of years, the studio has been operating to full capacity. CEO Siún Ní Raghallaigh says that increased capacity, along with the Troy Studios facility in the mid-western city of Limerick, will enable Ireland to attract further high-end TV series and film production.
High-profile projects currently attached to Ardmore include Ridley Scott's forthcoming feature The Last Duel, set to film in Ireland over the coming months with Ben Affleck, Matt Damon and Adam Driver to star. Previous projects to shoot at Ardmore since it was established 62 years ago include Braveheart, Excalibur, The Tudors and Penny Dreadful.
Ardmore was acquired by investment company Olcott Entertainment Limited in 2018.
Section 481 impact
The development comes as a new report was launched on the positive contribution to the Irish economy by the film and TV sector, which has been aided by the Section 481 tax credit. Section 481 & the Film/TV Industry - Insights on the Sector's Contribution to the Irish Economy, produced by PWC, analysed a representative sample of nine film and TV productions from a cross section of industry activity. It found that their total economic contribution generated €155.44m ($174m), with the Irish economy receiving a 3.5:1 return on S481 investment.
It outlines that growth in the sector in recent times is the result of the incentive coupled with an increase in skills training and the simultaneous expansion of studio infrastructure.
The report also shows that S481 enabled some 337 productions to be undertaken between 2015 and 2018 with two thirds receiving a tax credit of less than €500k ($561k) and 18 qualifying for more than €2m ($2.25m). The creative documentary (94) segment was the largest category of production activity, followed by feature film (79), television drama (56) and animation (49).
The report was commissioned by a number of bodies including Ardmore Studios and Troy Studios with the support of Screen Producers Ireland, Screen Ireland, Animation Ireland and Ibec Audiovisual.