EXCLUSIVE: Protagonist to handle sales and Element secures distribution rights to Parallel Films production backed by IFB and BFI.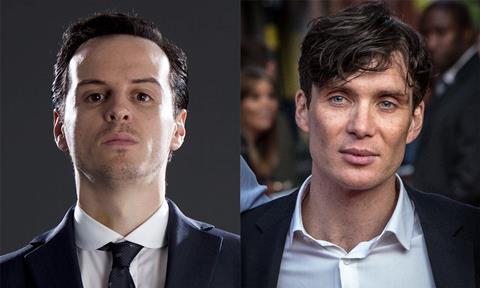 The Delinquent Season, the directorial debut of Mark O'Rowe that stars Andrew Scott (Sherlock) and Cillian Murphy (Peaky Blinders), has secured worldwide and UK deals.
Protagonist Pictures will handle worldwide sales for the project (first image below), a character-driven drama set in suburban Dublin, while Element Pictures Distribution will release in the UK and Ireland.
The film, supported by the Irish Film Board, RTE and the BFI, centres on two couples whose apparently solid marriages come under strain. Catherine Walker (Critical) and Eva Birthistle (Brooklyn) co-star.
Director O'Rowe is well-known for his stage plays, including Our Few and Evil Days and screenplays including Irish crime drama Intermission, starring Murphy and Colin Farrell, crime drama Perrier's Bounty, with Murphy and Brendan Gleeson and Boy A, starring Andrew Garfield.
Murphy is a regular collaborator with O'Rowe, having starred in three of his four scriptwriting projects.
The film recently completed filming on location in Dublin. The release date has not yet been confirmed.
Producers are Alan Moloney (Siege of Jadotville, Intermission) and Ruth Coady (Siege of Jadotville, Mary Shelley). Executive producers are Dixie Linder and Nick Marston (Boy A, Broken) of Cuba Pictures.