SF Studios picks up sequel to cult film.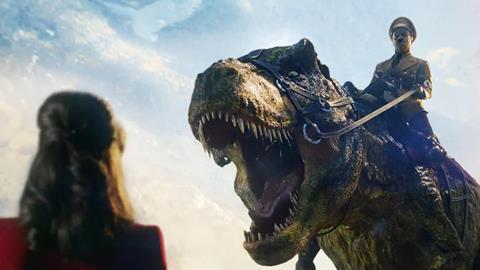 SF Studios has picked up Nordic rights (Sweden, Denmark, Norway, Finland) to the sequel to cult film Iron Sky.
Myriad Pictures' genre label Scoundrel Media handles international sales on Iron Sky: The Coming Race and is showing a teaser here.
The film recently wrapped in Belgium and is scheduled to open in February 2018. Udo Kier, Lara Rossi, Tom Green, Julia Dietze from Iron Sky, Vladimir Burlakov, and Stephanie Paul star.
"I've been working on this film for years, and now, with the release schedule forming up, I'm finally able to sigh in relief," director Timo Vuorensola said.
"Collaborating with the Iron Sky Universe team, producer Tero Kaukomaa and director Timo Vuorensola, for a pan-Nordic release is something we look forward to," Jenny Stjernströmer Björk, chief content officer at SF Studios, said.
"Iron Sky: The Coming Race is a fantastic project with a unique universe and a big fan-base that gives us an opportunity to build an innovative campaign for the Nordic market."