Successful pitches will be crowdfunded through kickstarter.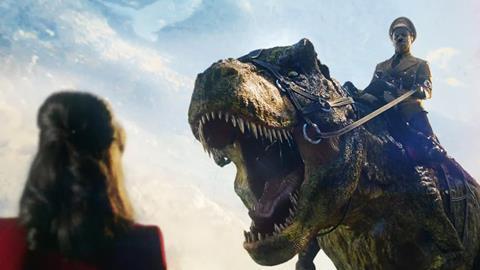 The Iron Sky filmmakers are launching 'Fanchise', an open call for Iron Sky fans, young filmmakers, game developers and innovators to pitch their concepts of up-to-10-minute "experiences" - games, short films, VR experiences, or graphic novels.
In the first phase, Iron Sky Universe will select the best pitches, which will then be taken to the web-based task management toolkit Iron Sky Online Film Studio, created to host and guide the productions.
Crowdfunding will be done as a source of production finance.
It's not the first time that the Iron Sky team has engaged with fans. For 2017 sequel Iron Sky The Coming Race [pictured], fans served as extras and gave direct script feedback and comments on the film's early rough cut in test screenings in Helsinki and Berlin.
The open call runs now through January 2017.
Meanwhile Iron Sky The Coming Race is in post production and is being sold by Disrupting Influence's Glenn Kendrick Ackermann & Jason Piette and Atlas International Film's Michel J. Vandewalle.
As with the 2012 hit, Timo Vuorensola directs and Tero Kaukomaa produces the sequel.